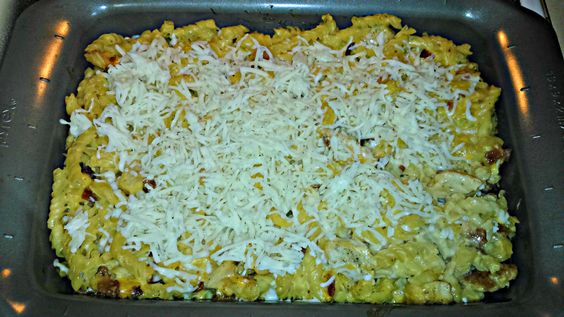 Zaycon Fresh Bacon and Sausage Review & Recipes!
-I received bacon from Zaycon Fresh Bacon for the purpose of this review. However, all opinions are my own
As I mentioned about two months ago, I was lucky enough to get the chance to work with Zaycon once again and try out their bacon!!! I was super excited to get this chance because their chicken (that they are known for) tasted awesome ?
So how do you go about trying out some of Zaycon Fresh meats? All you need to do is signup for an account, then either shop by location or by product. You will then see a while list of meats available, and the time and location for pickup.
Select the item you want, checkout, then wait till your day, drive to your location, look for the big Zaycon box truck, get loaded up, and drive home. How easy is that?! If you do not think you will benefit from buying in bulk because it is just too much meat, find a friend to share the meat with, you won't regret it, and no wasted food.
On the day of my pickup, I got a text the driver was there early and had extra sausage for a discounted price, who could resist that? I couldn't! Once arriving I drove up to the truck, gave my name, and the man loaded the meat in my trunk, no getting out of my car. Zaycon drivers are VERY friendly which I love, they actually seem like they love their job, which always makes a business so much better. I wasn't really able to get a good picture for you at the pickup, since I was the last one arriving the driver packed up as soon as I was done.
When I got my meats home I noticed the bacon was packed into individual bags which was nice, but at the same time a little much for one occasion, so depending on your family you may need to split the packs up.
My sausage came in one large box, with all links together, so I sorted these out, about eight links per bag and in the freezer they went. Enough meat for the year!
Now what to make with this meats???
Since Father's Day was just this past weekend I came up with a Bacon and Sausage Pancake Sandwich which you should check out the recipe!
I decided to come up with a filling dinner meal also…
Cream of Chicken Bacon Mac and Cheese Casserole (With Chicken) which includes Zaycon chicken (from a previous order), and Zaycon bacon! I love mac and cheese so this was the perfect meal to try out that I found from a friend on Facebook, and I was very pleased with it in the end.
Ingredients
4 Boneless Chicken Breasts
6 Strips of Zaycon Bacon
1 Large Can of Cream of Chicken Soup
2 Cups of Shredded Cheese (Your preference, I used Cheddar and Mozzarella)
 1 16 oz Box of Rotini Pasta
1 tbsp of Garlic Salt (or powder)
Salt
Pepper
Directions
Cook the bacon in a frying pan
While the bacon is cooking, prepare the chicken breasts by cutting them into cubes
When the bacon is done cooking, take it out of the pan, and put your cut chicken pieces into the bacon grease for extra bacon flavor
Break bacon into little pieces
Add garlic salt, salt, and pepper to chicken in pan
In another pan, have your box of pasta cooking
Preheat your oven to 400 Degrees
Grease your casserole pan (9×13 recommended)
When pasta is done cooking, drain, put back in pot
Add cooked chicken, cream of chicken, bacon, and one cup of cheese to pasta pot
Mix well
Pour into casserole dish
Cook in oven for 20 minutes
When done, add one more cup of cheese to the top (which will melt pretty quickly) and you are ready to eat!
I loved the outcome of this meal, and anything that includes Zaycon Fresh Meats in general. This was my first time trying out their bacon, and I love it! The bacon is not fatty like some you buy in the store and tastes great. I am very happy I got to work with Zaycon Fresh again, so far I have had the chance to try out three of their meats and I hope I get the chance to try out the rest ?