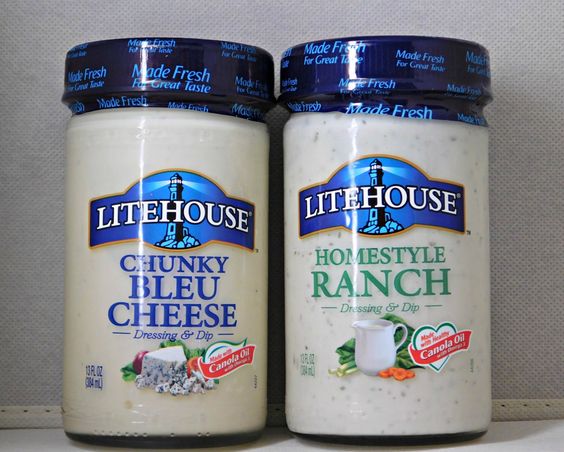 Entertain Your Guests with Litehouse Dressing!
This review and giveaway was made possible by iConnect Influencer Management and Litehouse Foods. I was compensated for my participation in this campaign, but all opinions are 100% mine
Yes, it is finally that time of year again , Summer of course!! Which means outdoor activities, gardening, and of course get-together s
So how can you possibly entertain your guests with dressing you ask, by creating wonderful tasting recipes using Litehouse Dressings!!
So what is so special about this specific brand? When you shop for produce, you don't shop in the condiment or baking aisle. You head to the refrigerated section where mouth-watering fresh veggies are brimming with color and flavor. That is where you will find Litehouse: fresh tasting, refrigerated and delicious dressings. Litehouse – see the Lite.  I know when I go to the grocery store and shop for salad dressing, I am looking in the general shelving isles. In other words, the WARM salad dressing, which I am sure a good majority of you are also. Being stored in the refrigerated section also means avoiding the preservatives that shelf stable dressings have, which is a good idea for all.
When it comes to entertaining guests at your house during the Summer, you want something quick to make, easy to eat, and something that will not bake your house to 150 degrees. There of course is the basic Summer foods, macaroni salad, potato salad, chips, sandwiches, but it is time for something different this year! I was given the chance to come up with a recipe involving Litehouse Homestyle Ranch and/or Chunky Blue Cheese, and thought I would share a simple ranch recipe with you today. I can personally confirm when eating these dressings alone, to test them out, they are the freshest tasting dressing I have ever had in my own house, and my boyfriend was right behind in agreeing
Buffalo Ranch Deviled Eggs! These are a great finger food for a get-together, and a good amount of people love eggs! The main difference compared to regular deviled eggs, the buffalo of course! Add some spice to your meals, along with a Homestyle Ranch taste.
Ingredients:
6 hard boiled eggs
2 ounces of cream cheese
3 Tbsp Litehouse Homestyle Ranch Dressing
3 Tbsp of buffalo sauce (Any flavor you love!)
Crushed red pepper (small pinch per egg)
Chives (small pinch per egg)
Instructions:
After boiling the eggs, peel the shell off,  cut the egg in half vertically
Remove the yolk from the eggs and place them into a small electronic mixer
Next, add the cream cheese, buffalo sauce, and ranch into the mixer. Mix until well blended and creamy
(I can say at this point, it does not look the most appetizing, but in the end, you will be surprised!)
Place the filling into a small plastic Ziploc bag, cut the corner of the bag off, squeeze the filling into each of the eggs
On top of each egg, sprinkle crushed red pepper and chives, to your liking
For some reason the eggs I had purchased were odd shaped, so please ignore them
But was that not a simple meal? Of course alter the recipe to the amount of guests you will be having over at the time. In the end you have a creamy, ranch-y, slightly spiced deviled egg that tastes great and you can eat while mingling about other guests!
If you are looking for some more recipes including Litehouse dressings, check out my Cheese-Stuffed Jalapenos recipe and Blue Cheese Venison Burgers recipe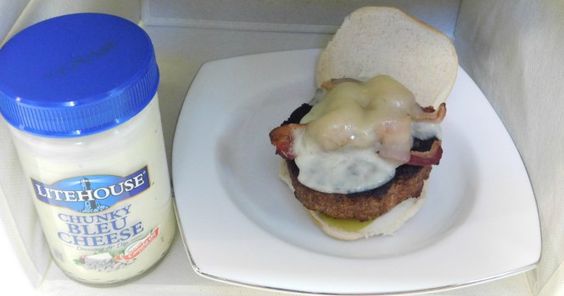 !
The next time you visit your local supermarket, make sure to look in the refrigerated section for Litehouse Homestyle Ranch and Chunky Bleu Cheese dressings. Litehouse Inc. is a leader in refrigerated salad dressings, veggie dips, sauces and Instantly Fresh™ Herbs.
If you are still hesitant to try out Litehouse Dressings, or would like to sample them before you buy them, you have the chance to win TWO FREE product coupons for a Litehouse Product!! All you need to do to enter is follow the Rafflecopter below:
The post Entertain Your Guests with Litehouse Dressing! appeared first on Freesocial2011.