Go Back to Your Childhood with Old Time Candy & a Giveaway! Ends 5/10!
Disclosure: I was provided with this item in exchange for my review
The years go by and we keep getting older…. I may only be 30, but it seems like that time has gone extremely fast and of course childhood feels WAY in the past….but what if you could take yourself back to that time period of youth again with just a snack? Old Time Candy has done that for you!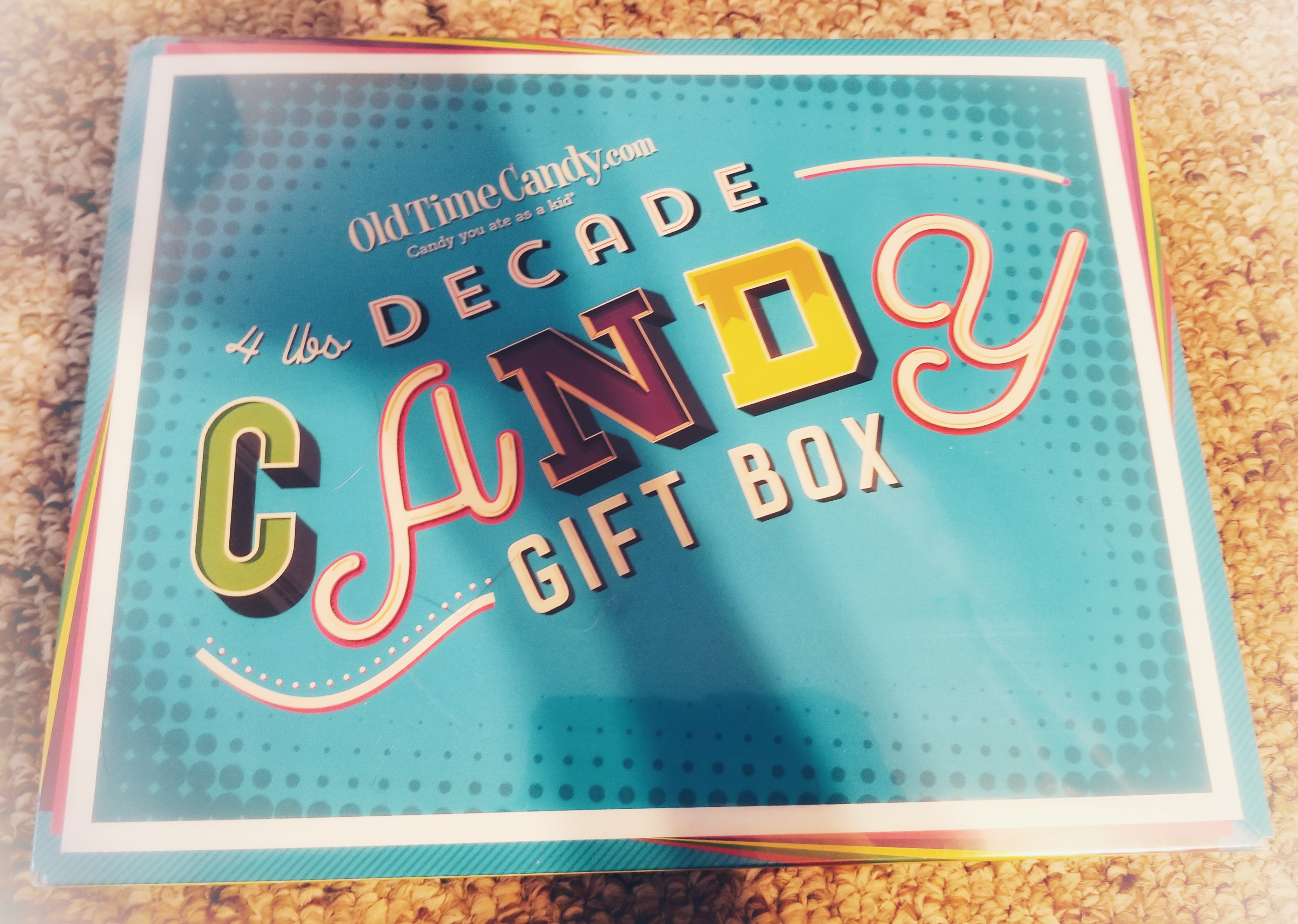 So who are they?
We are Karen and Donny Ray and our business is located in LaGrange, Ohio. We grew up in the late fifties and early sixties and are certified "baby boomers. 
We have a lot of fun eating and selling the candy we ate as kids. Sometimes we are asked how we can sell 50 year old candy. It makes us smile and our response is that our candy is fresh from the manufacturer. We don't make the candy, we tracked down the manufacturers who are still in the business and then sell their candy on the internet. We package and ship our candy every day so it gets into your hands (and mouths) quickly.
When I came across Old Time Candy I just had to contact them to see if I could try out one of their decade boxes full of candy. Lucky for me, they said "YES" and I received the 1990's 4lb box filled with all assortments of candy from my decade.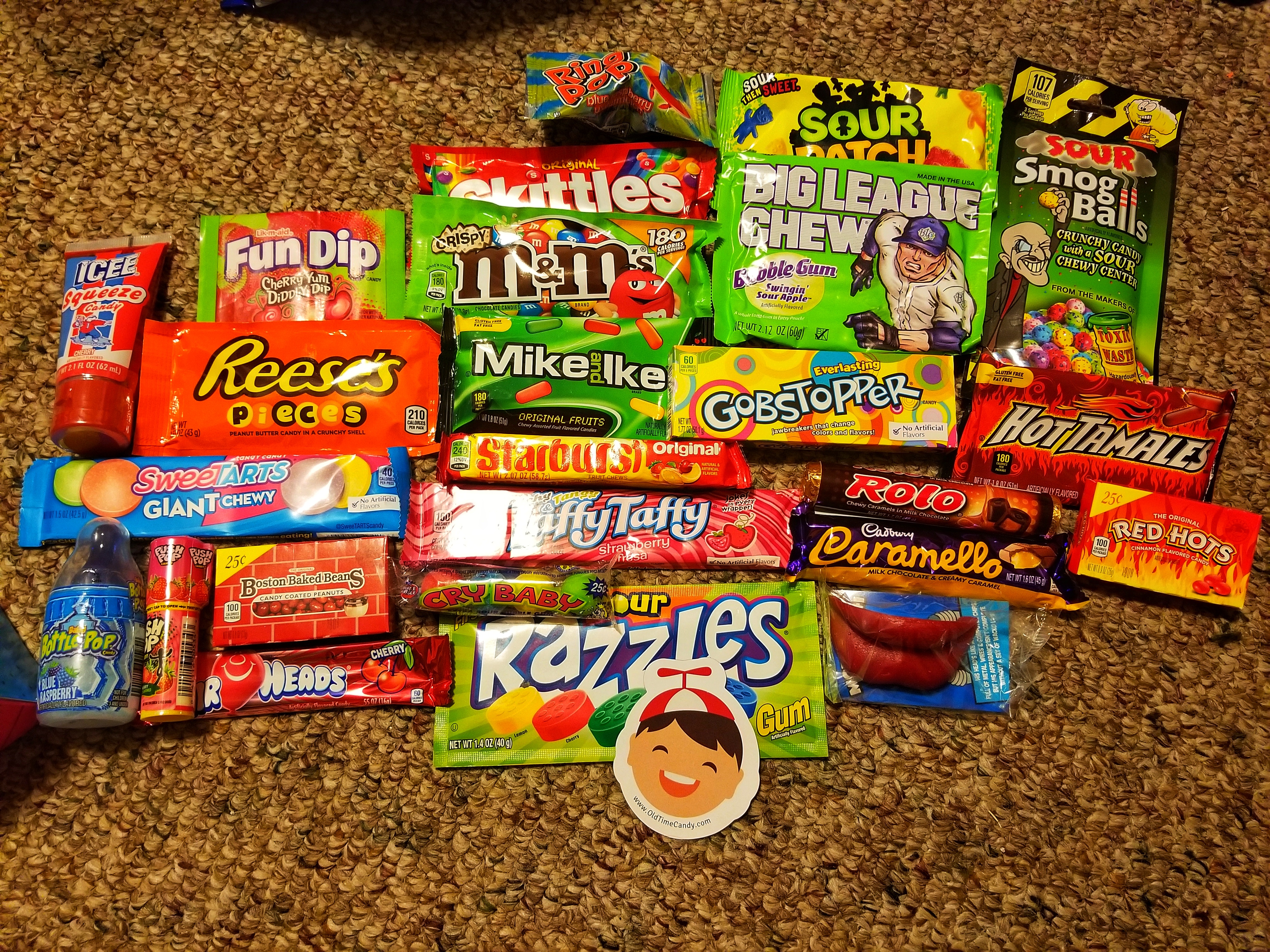 When I received my box I was very surprised with all the different types of candy there was, I did not expect so much when thinking of 4lbs. Of course as soon as I opened the box my boyfriend was hovering over and picking out the candy he wanted to claim.
I can say I was very pleased with the selection overall….there was a variety of candy that I have never heard of, some that are still out today, and then of course those that I remember eating as a kid and wish they would come back with.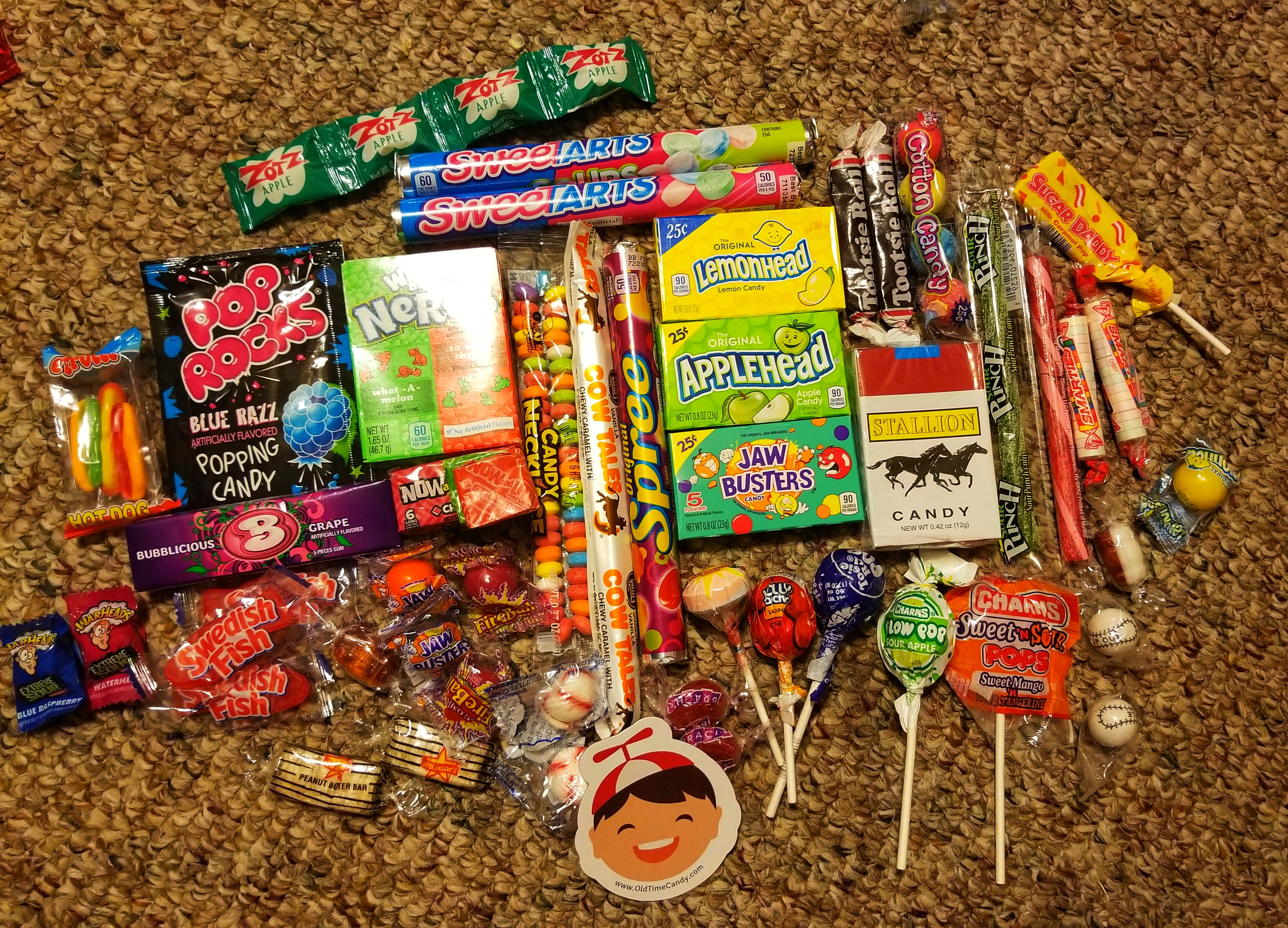 I will say after reminding myself what a Warhead tastes like, it is definitely the most sour candy out there (with great flavor)!! These may still exist, but it has been SO long since I had one. There was also Bubbalicious gum which I remember getting ALL the time as a kid and blowing the biggest bubbles that I could before they popped. Candy cigarettes are another candy from my box, all kids had to "eat" these to play cool with their friends. These are just a very small few from my 90's box, but it definitely brought back a few memories. I hope these boxes are around decades from now so I can be reminded again in the future of my childhood candies.
The decade boxes come in choices of 2lb or 4lb with decades ranging from Pre-1920's-1990's. If you are not into the boxes, you can also purchase separate candies!
GIVEAWAY: Old TIme Candy is being generous to give one of my readers a 4lb Decade box of their choice
"Physical US street addresses only please. We are unable to ship to shipping stores or PO Boxes"