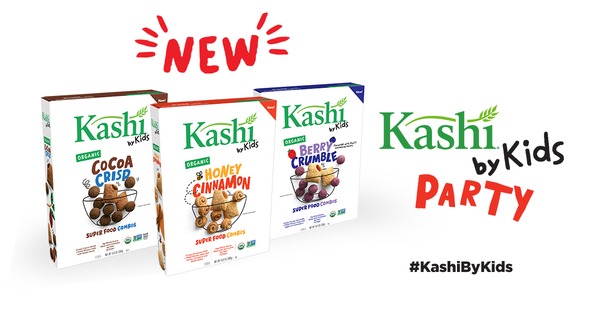 Host a Kashi by Kids Party
This back-to-school season, introduce your friends and their children to the newest Kashi® cereals made for kids, by kids. Kashi® by Kids combines superfood ingredients like whole grains and red lentils with fun shapes like swirls and filled pillows made with sweet flavors like cinnamon and honey. Have a great time with your guests on Party Day sampling all the Kashi® by Kids varieties – Berry Crumble, Honey Cinnamon, and Cocoa Crisp. With 20 grams of whole grains and 7 grams of sugar, everyone will taste for themselves that Kashi® by Kids is perfect for back-to-school because it's an awesomely nutritious way to start the day. Get Kashi® by Kids at your local Stop & Shop, Giant, Shop Rite, Meijer, Kroger or King Soopers store.
This event is only open to residents of the contiguous US.
If you're selected and confirmed as a host, your exclusive Party Pack will contain:
Kashi® by Kids cereal
A tote bag
Photo Props
Stickers
And more