See the Red Wings with Softer Than Brittle! Review & Giveaway!
Disclosure: I received samples from Softer Than Brittle to review.
I know myself personally, I am always looking for new snacks that are better for me, but still taste good at the same time, without giving me that guilty feeling afterward. Do you feel you are the same way?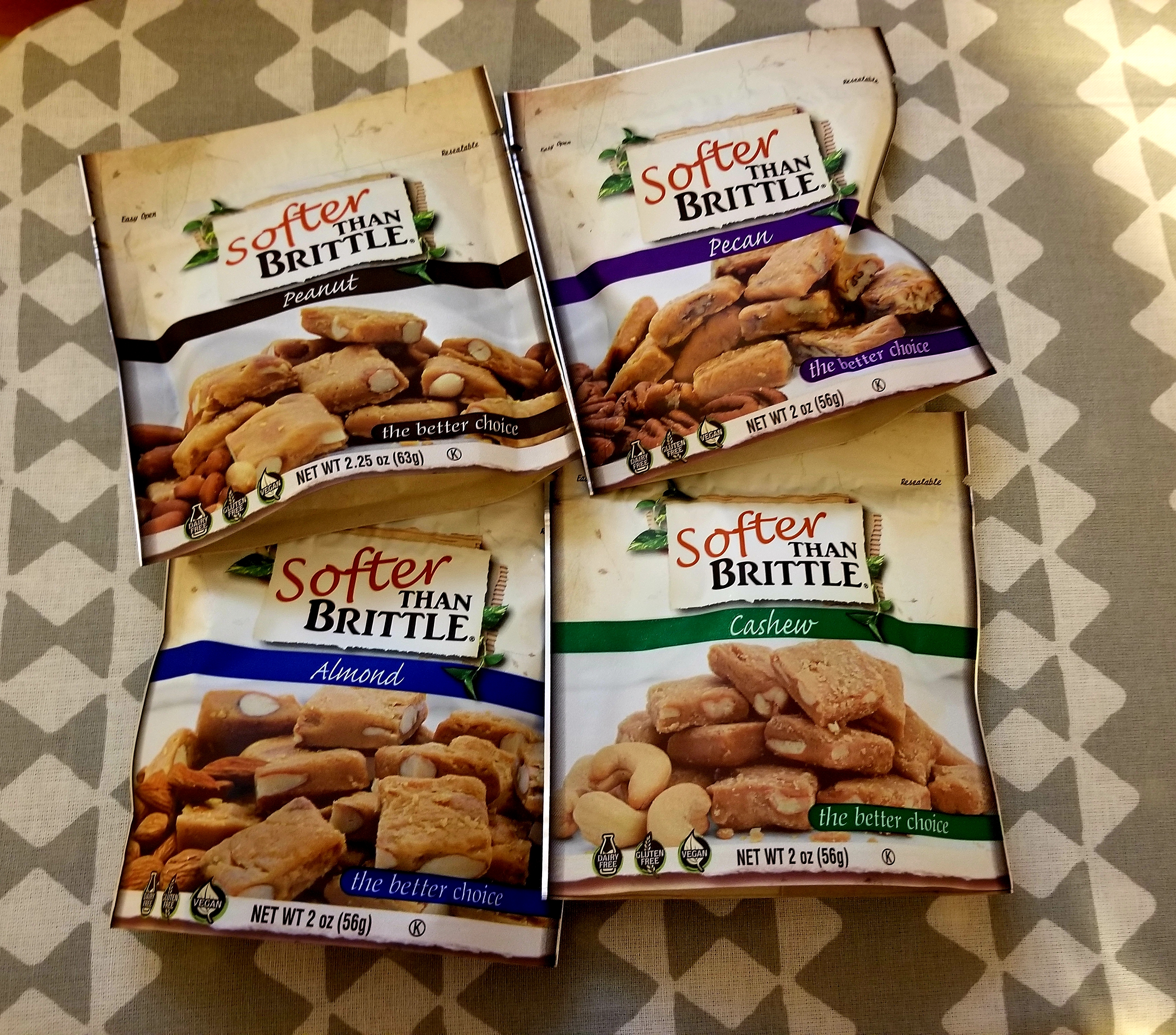 I was introduced to a new company and I am glad they reached out to have me try out their brand, Softer Than Brittle.
"Softer Than Brittle is a unique, soft and flaky nut treat that contains no preservatives, cholesterol, dairy, or hydrogenated oil and is even vegan—and it only has 6 or 7 ingredients. It's the perfect blend of your favorite candy in a cookie-like bite in four delicious varieties: Peanut, Cashew, Pecan, and Almond"
Honestly, reading the description I was not sure how these would taste…they sounded better for me compared to let's say, cookies, but are they avoiding too much they won't taste good? I can say they DO taste pretty good! These, of course, remind me of brittle but without the breaking your tooth off feeling. The name Softer Than Brittle explains it all, these still have the slightly crunchy texture with the chew, with great peanut butter taste to them.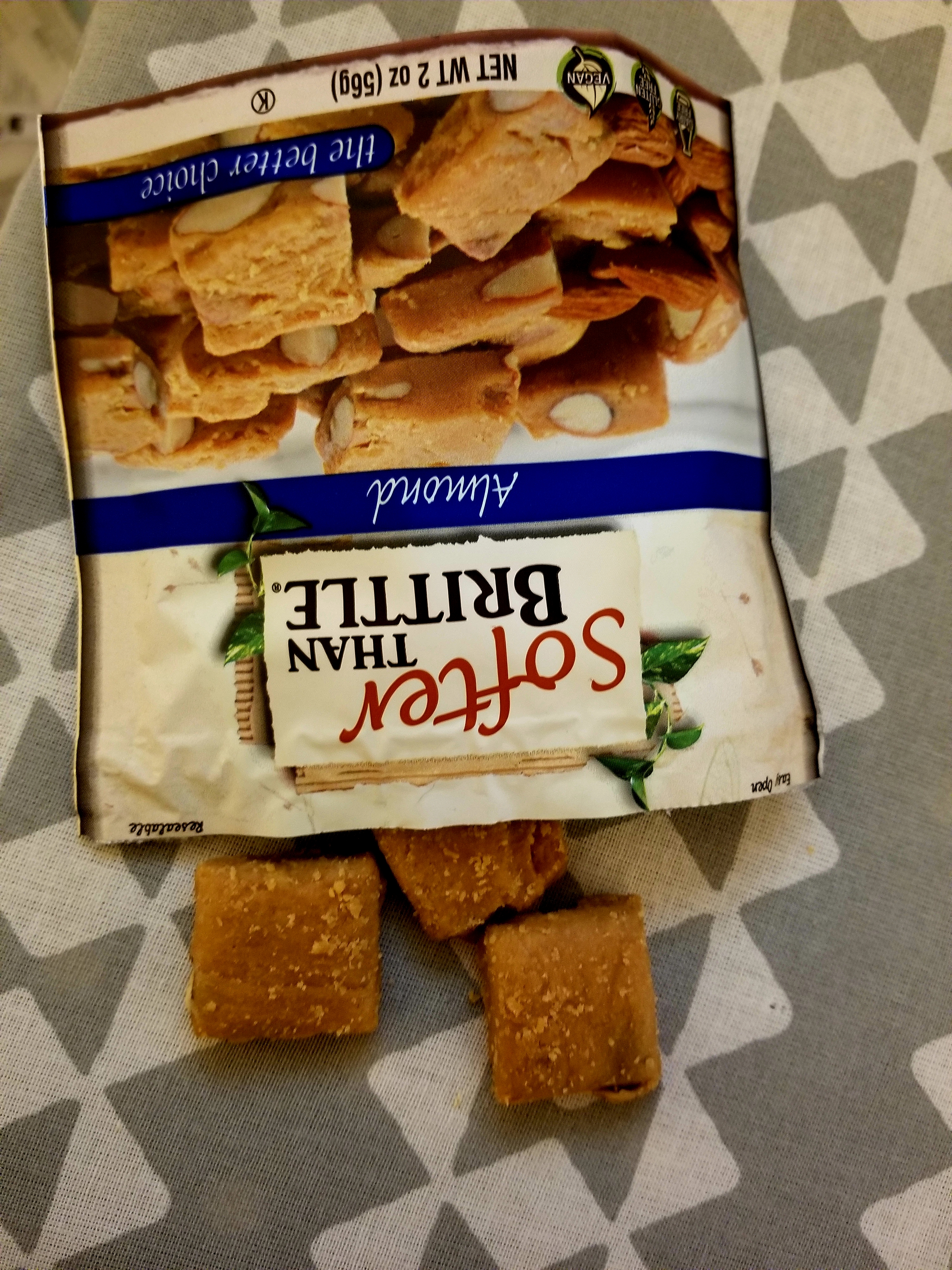 Since I am always snacking at work when I get bored before lunch, I decided to bring these with me to pick at throughout the day without going home feeling guilty on my daily snacking excursion 🙂 These are perfect for on the go with a resealable pack. I received the smaller 2 oz packs which have 2 servings in them per bag, which for me is plenty for snack time. As mentioned above these do come in four flavors and I can say I do not really have a favorite, all of the Softer Than Brittle varieties taste really good and have a good combo of nuts to peanut butter ratio in them.
If you are wondering where to find this great tasting brittle head on over to your local Wegmans to get your hands on some the next time your out and about
On top of the great tasting Softer Than Brittle…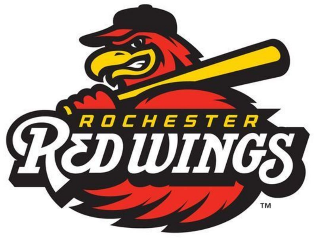 "Mount Franklin Foods, the maker of Softer Than Brittle, is happy to announce their sponsorship, along with Wegmans, of the Rochester Redwings, a baseball team that is spreading joy, goodness, and fun in the Rochester community."
So if you are a fan of baseball, you get double the enjoyment!
One of my readers will have the chance to win 2 vouchers to get tickets to go see a Rochester Red Wings game. The will be a quick giveaway since the last game of the season is on September 3rd    
Enter using the form below. Giveaway ends on 8/25/18 11:59 pm EST