Happy Hauntings at Dutch Wonderland Happening Now!!
It's that time of year again…HALLOWEEN!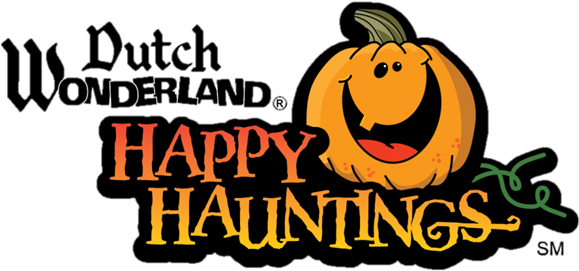 This also means that Happy Hauntings is back at Dutch Wonderland through the month of October. Three weekends of spook-tacular fun! SO if you are in the Lancaster, PA area or would like to make a fall family vacation, this is the time to do so 🙂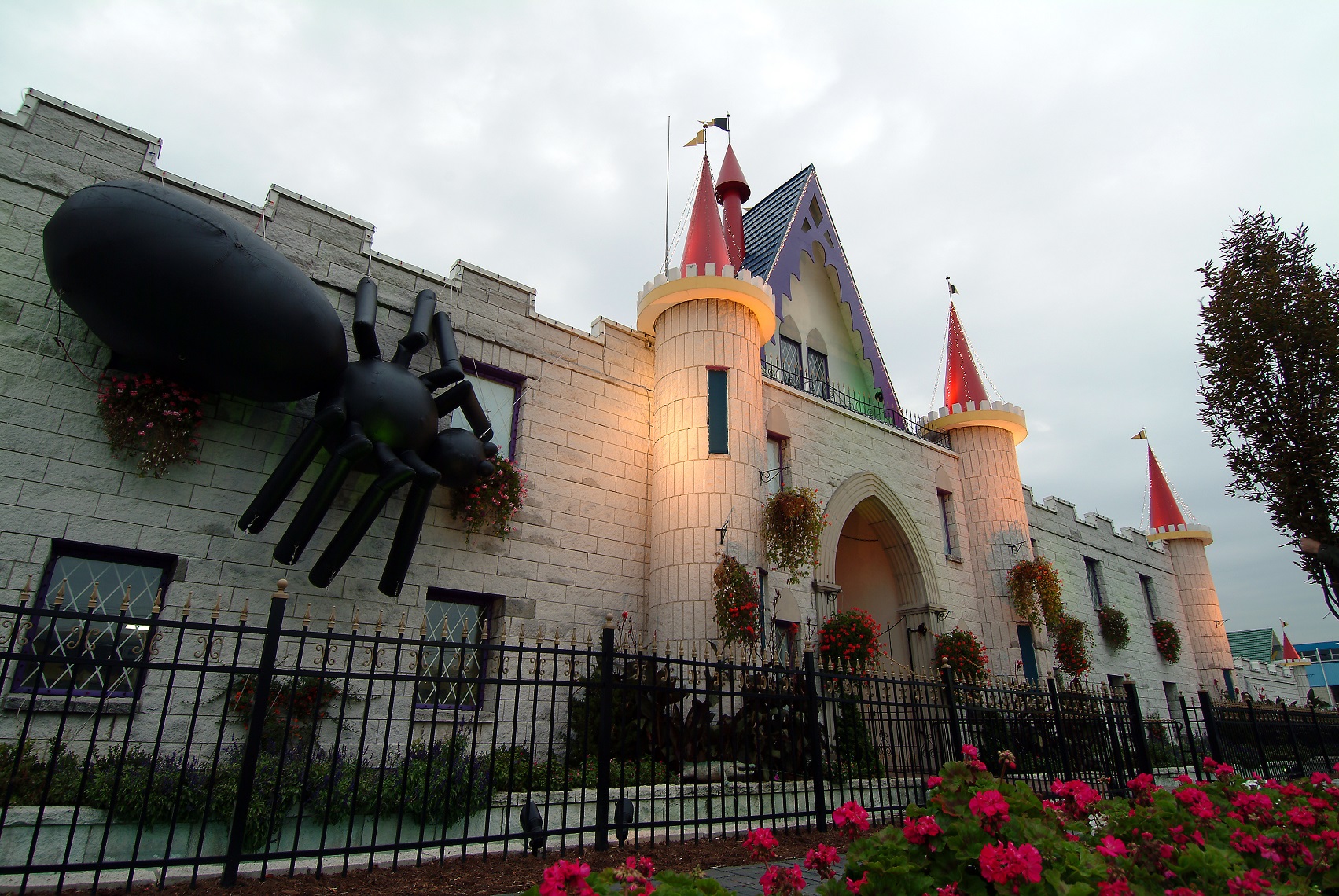 This past weekend I got the chance to visit with my three little children and I can say they all loved it, especially the younger one Arianna. They all got to wear their Halloween costumes a little early and they took their pails to collect their candy.  What kid doesn't love to dress up and get treats?!
Dutch Wonderland does supply bags and there is even for the safe, interactive trick-or-treating experience which is included in your admission.  If you don't want to lug the pails around all day, you don't have to, which personally I think that is a better idea.
Each child gets to stop at each of the dinosaur booth locations to collect some candy/snacks, and the adults get one ticket for the booth of their choice (we are not forgotten!). I would get here earlier in the morning, the later in the day it became, the line kept growing longer and longer.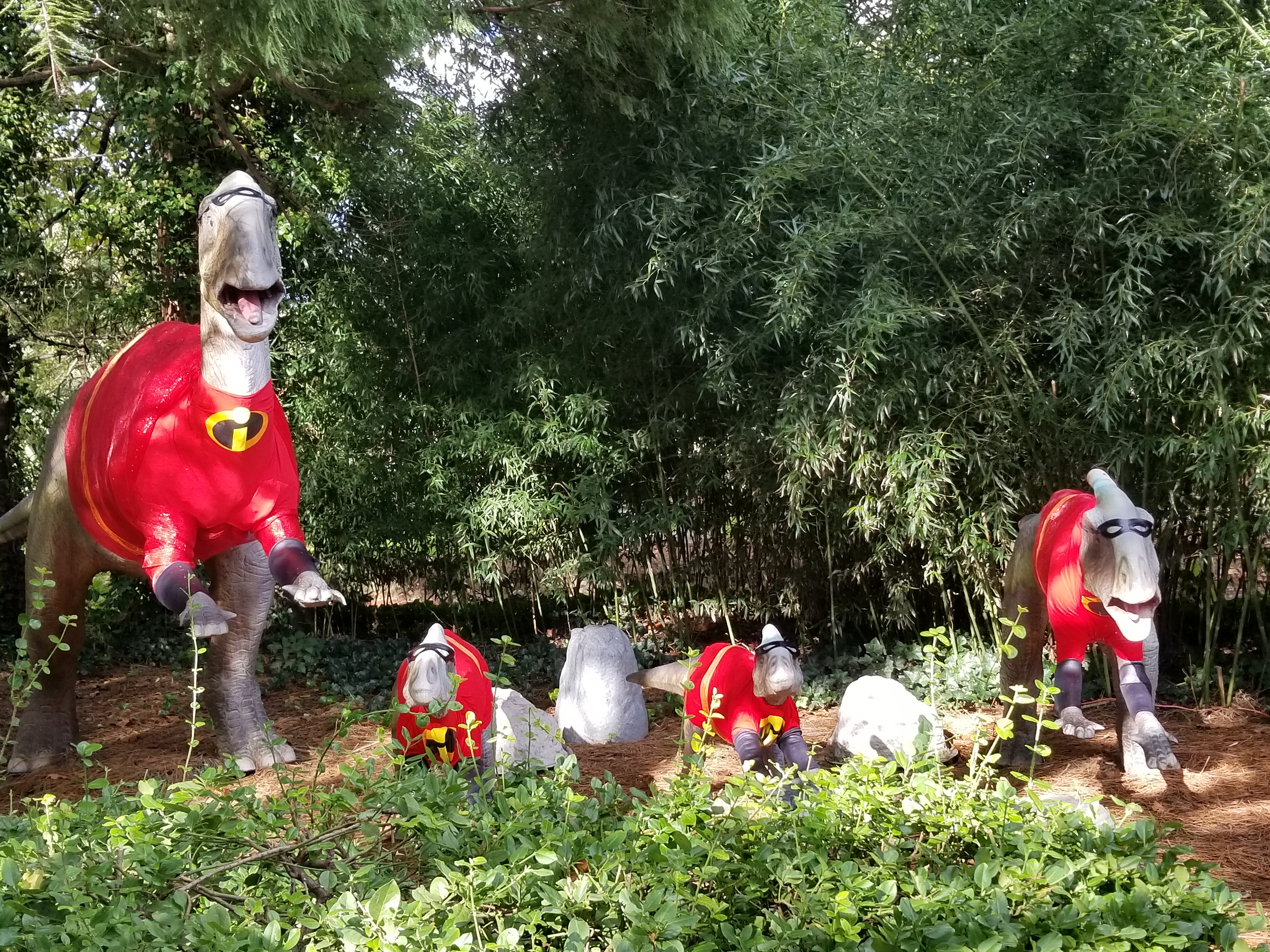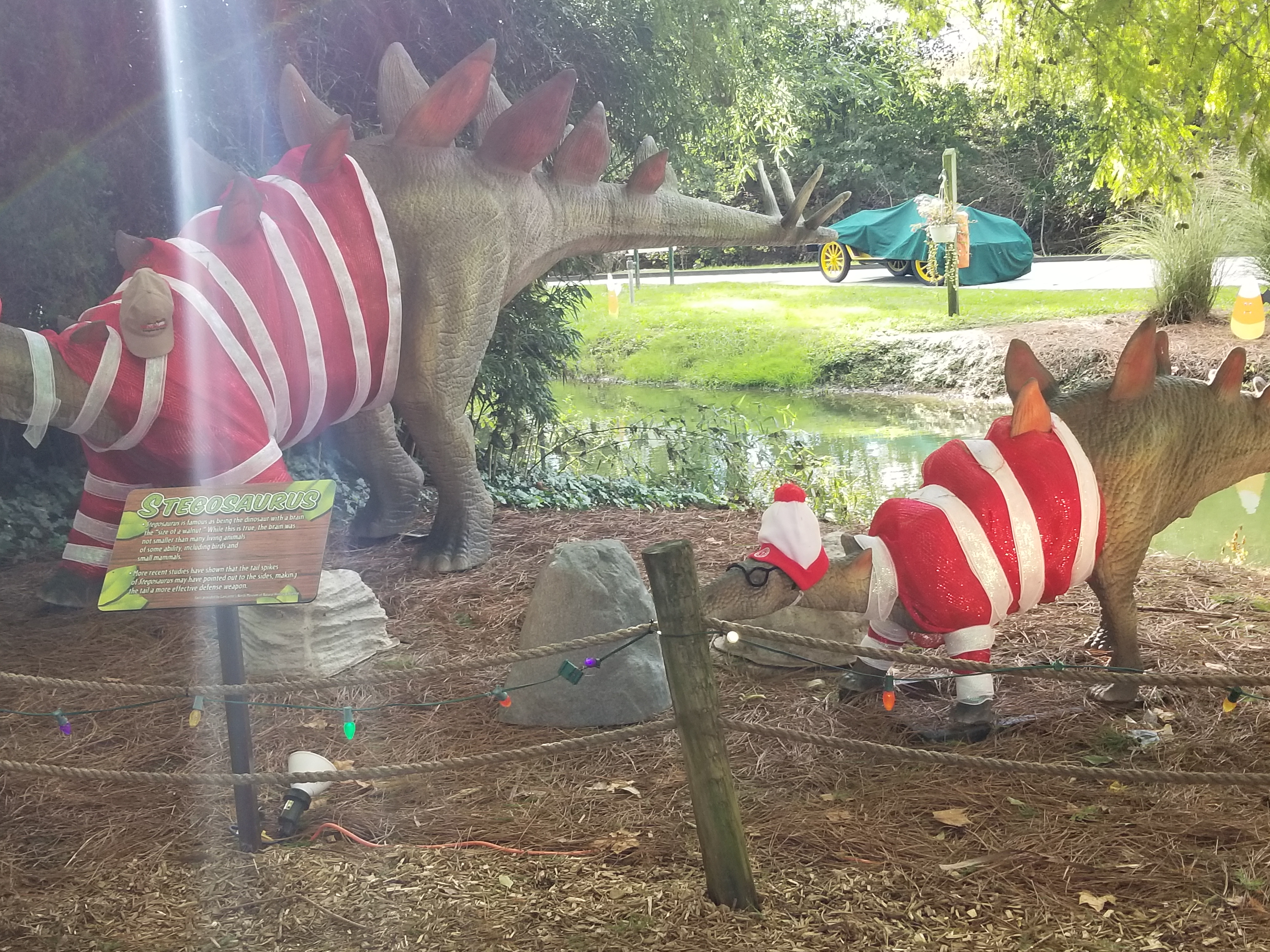 The whole park is transformed into Halloween themed decor to fit the season perfectly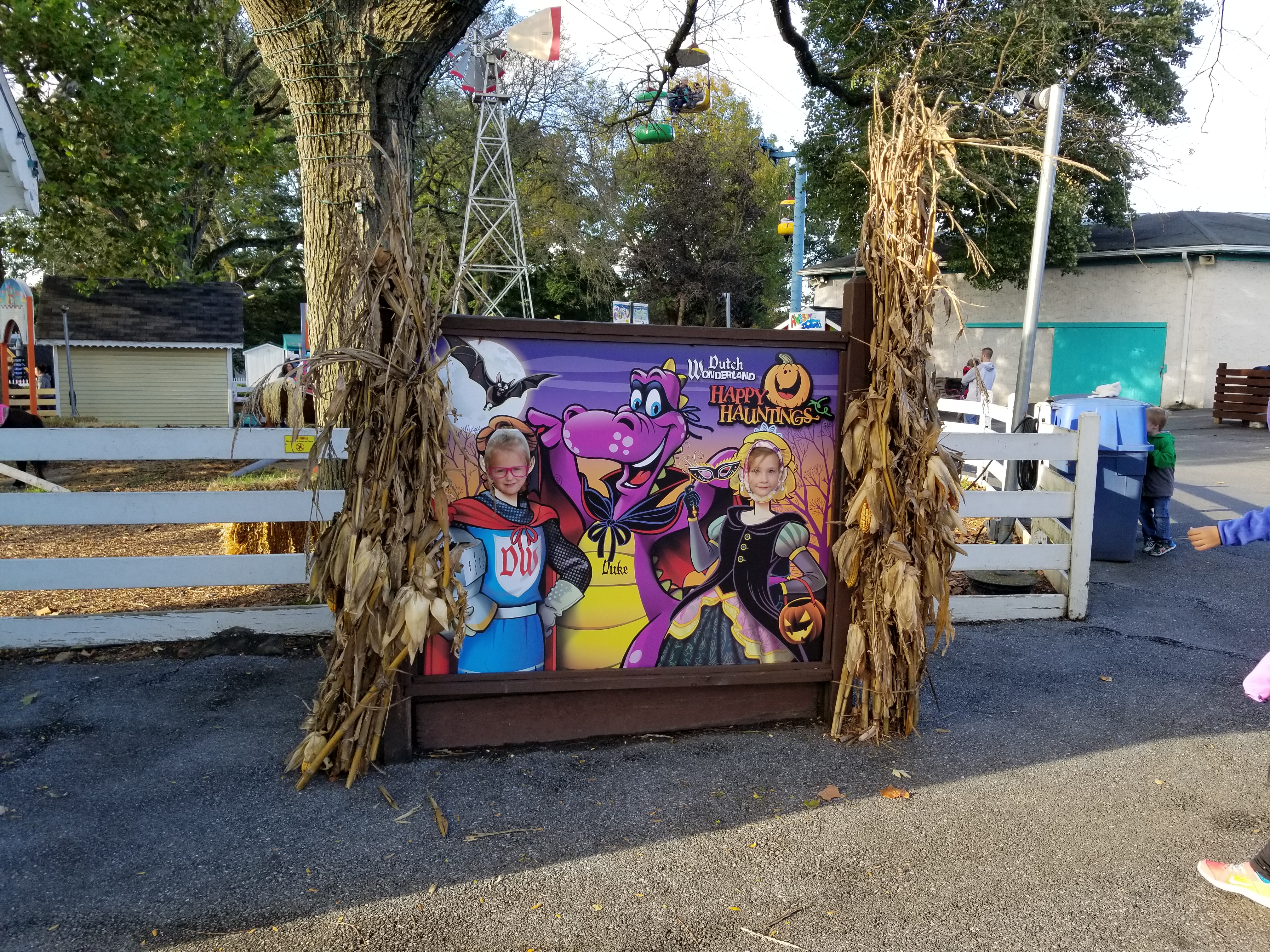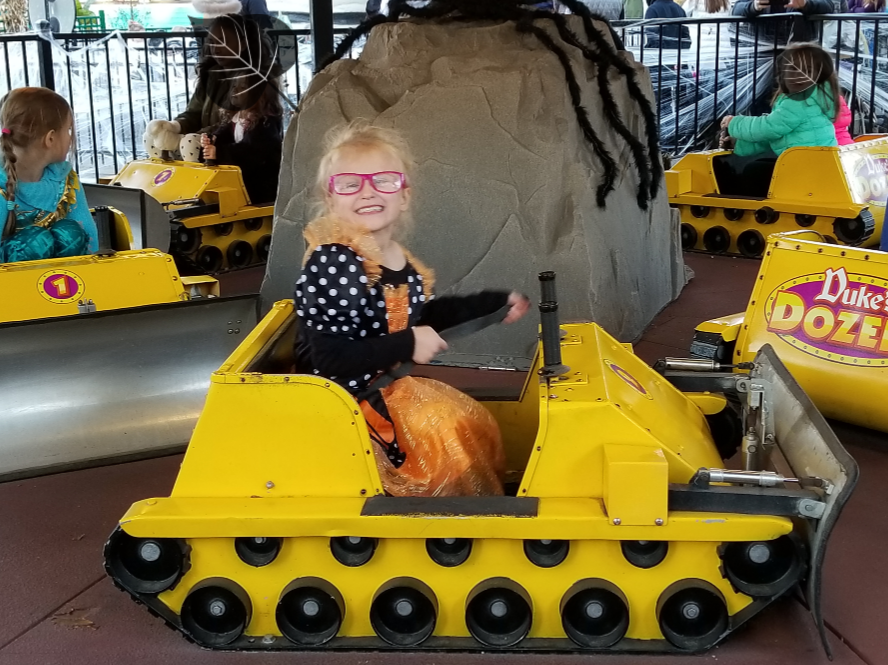 When it came to the rides of the park, I would say a majority of them were open with a few, of course, closed for the season, but we still more than enough to enjoy throughout the day.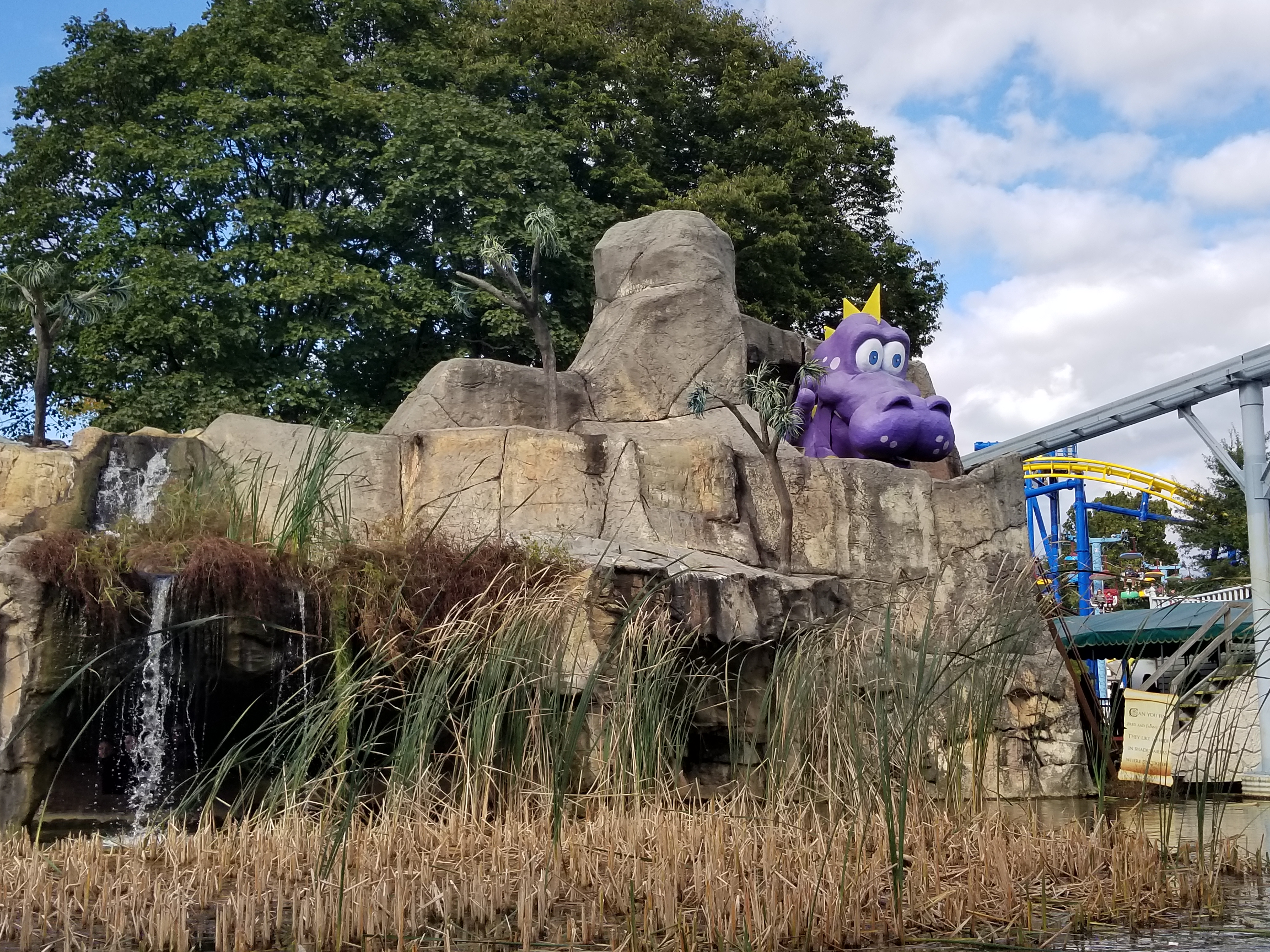 In the end while it was a chilly day out, it was a fun, busy, wearing out kind of day! All the children had a ton of fun and of course when it was time to go they were a little grumpy.
If this is sounding interesting to you so far, make sure to purchase your tickets ahead of time to save yourself some money and waiting at the gates. Use the Promocode: halloweenblog18
Happy Hauntings Admission Ticket: $3 OFF online rate
Regular Price: $25.99 (online)
Discounted Price: $22.99