Interior Design Tips that are Timeless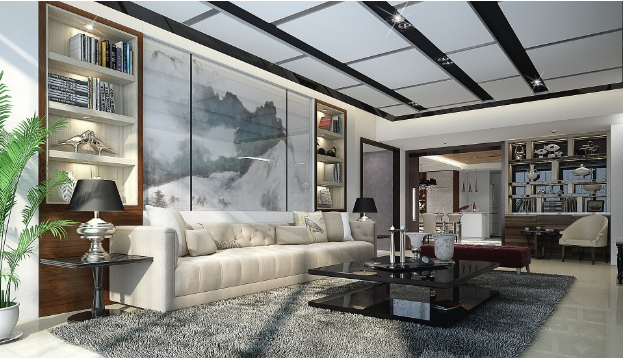 Image Credit: Pixabay
Interior design tastes are relative to the designer, but the overall sense of style tends to change with the times.  Each decade seems to bring different nuances of style in interior design. Interior design is the way you bring personality to a room.
The appearance and mood are dictated by the vibe that the room's design gives off. There are classic elements that can be used to create the desired effect. Here we will cover these timeless interior design elements that will help bring new life to your space.
Lamps
Aside from providing light for your space, lamps are able to manifest the desired mood based on their design. Lamps can also be looked at like sculptures in a sense. Whether the lamp is a floor lamp or table lamp, the design of the lamp can significantly impact the look and feel of the room.
The allure of floor lamps is that they are the most substantial element that can be considered a fixture. For this reason, a floor lamp can really have a scene-altering effect on a room. Table lamps also have a transformational impact on the environment of a place. Usually best featured in pairs, table lamps help bring symmetry to interior spaces.
Elegant Window Coverings
As far back as windows go in history, there have been ways to decorate and dress up windows to invite the natural sunlight and refuse visibility to those outside would-be onlookers. There are a variety of window coverings to choose from. Among these choices are curtains, drapes, shades, blinds, shears, and the like. These various elements can be put together to stage elaborate window coverings.
Luxurious Rugs
Be it Persian, Oriental, or bearskin, rugs have a way of pulling a room together. A giant area rug is a great place to play with bringing colors of the room together. You can really tie in some of the colors of the room with an area rug. Rugs also define separate areas like seating or dining.
Artwork
There is little that you can add to a room that can match the charm of well-placed art. In interior design, the artwork is a lot like the cherry on top of the sundae. Artwork can be a painting, sculpture, or even a vase. Artwork is considered any work of art that is used to change the mood and environment with form and color expressively. Art is a timeless way to add powerful expression to any space.
Crown Molding
Nothing adds a regal look to a room the way crown molding does. The broad and elegantly crafted design demands the royal respect that it name exemplifies. Crown molding can either encapsulate the entire room or merely be used as an added element to an accent wall. Either way, crown molding is a traditional design feature that brings a higher level of class to any room design.
Conclusion
No matter what style you prefer, there are some elements of style that will always have a massive impact on the look and feel of a room's design. Here we have given some strong examples of traditional elements that are timeless. Let these classic features bring your space to life.