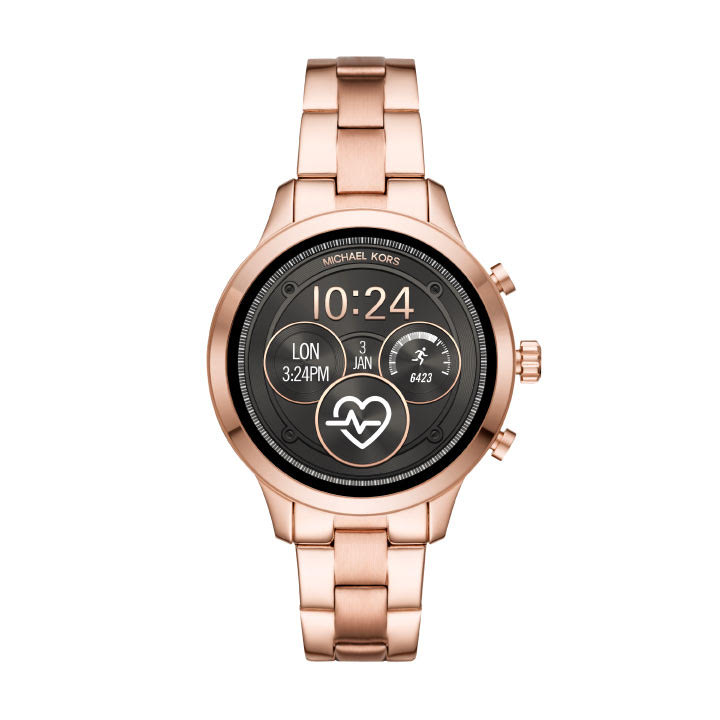 OS by Google: Michael Kors – Access Runway Smartwatch at Best Buy
Disclaimer: The reviewer has been compensated in the form of a Best Buy Gift Card and/or received the product.
I got the wonderful opportunity to try out this awesome OS by Google: Michael Kors – Access Runway Smartwatch and I can say overall, I am a huge fan! I honestly have not worn watches since I was probably a child and never saw a reason to with smartphones nowadays, but having so many features right on my wrist make it SO much more convenient.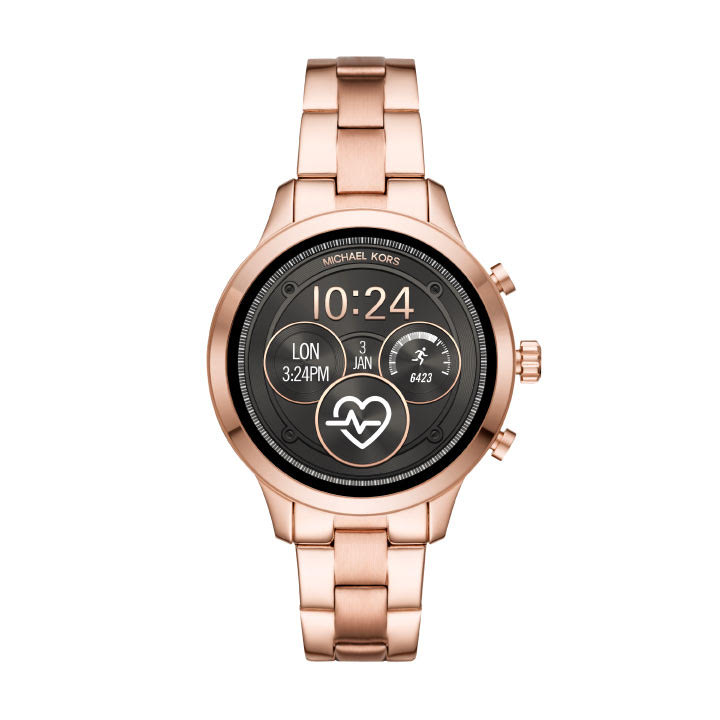 Now you do you need to not worry about losing your smartphone, digging it out of your purse, or in my case finding a pair of jeans it actually fits in…because everything is on your wrist at a tap of a finger!! You are able to get text, email, and phone call alerts on your wrist which is nice if you are on the go, you can see how important the notifications are without once again digging for your phone. One of the cool accessory changes this watch comes with… you can change the face digitally, so you can have the watch matching your mood or outfit, which is pretty cool if you ask me.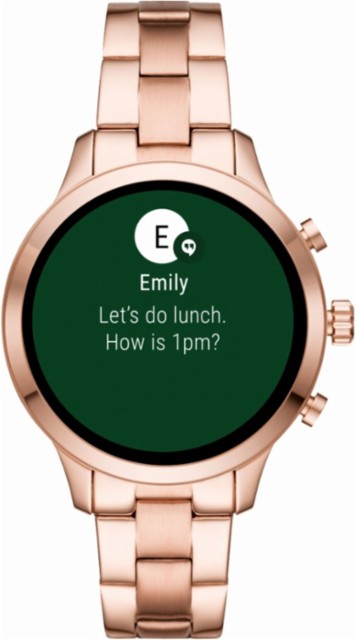 So what exactly are some of the great features of the OS by Google: Michael Kors – Access Runway Smartwatch?
Makes it easier to be healthy with the Google Fit app's two new activity trackers—Heart Points and Move Minutes—which were designed in partnership with the American Heart Association and the World Health Organization. These evidence-based metrics measure activity intensity, and smarter health coaching makes your fitness goals more achievable by motivating you to stay active throughout your day, every day. (Additional background.)
Provides proactive help from Google Assistant—from viewing upcoming flight info to dinner reservations.
Quick access to Google Pay—so you can pay with a wave at almost anyplace that accepts credit cards.
Maximizes Your Time: Get more done and maximize your time with more glanceable, easy to manage notifications, with smart replies to respond quickly on the go.
Compatible with iPhone/iOS and Android.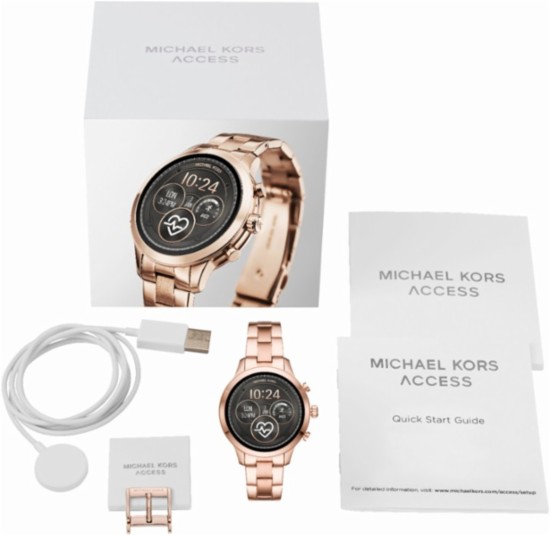 Of course, along with all the positives about this watch, there is at least one downfall for me….being a "smart" product means it will have to be charged, unlike regular watches. The charging time itself does not seem to take long at all which of course is great, but the life of the battery seems to only last about a day which is shorter than I would like or expect of course. One other slight downfall, there is no speaker or sounds that come from the actual watch itself, so you will need to open the app you would like first when listening to music. In my opinion still more convenient to control afterwards from my wrist rather than digging my phone back out to change a song.
Overall, I am very pleased with the OS by Google: Michael Kors – Access Runway Smartwatch and the pros outweigh the cons in my book. Also with pairing with Michael Kors you know, you are getting something where  Fashion meets function with this designer brand: fresh, and eye-catching design is perfect for transitioning from a workout to a night out with ease.