Host a Wyler's Light & Moms Stick it to Perfection Party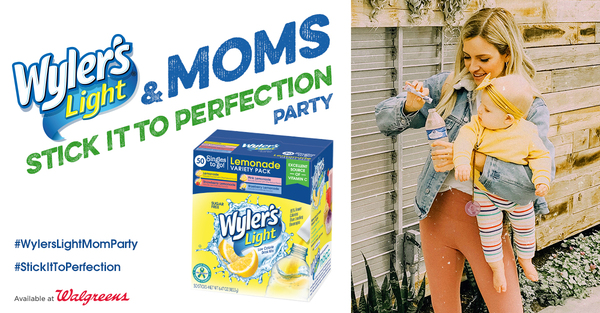 Wyler's Light® wants moms and families to #StickItToPerfection and celebrate when life isn't Instagram worthy or Pinterest-Perfect! Invite your friends over to have fun "being real" while enjoying a variety of Wyler's Light® Lemonade flavors. Take advantage of Walgreen's exclusive offers – save $1.25 on ONE (1) Wyler's Light® Variety Pack (50-count Lemonade Drink Mix) and save $1.00 on any FOUR (4) Wyler's Light® 8-count Singles to Go drink mixes!
This event is only open to residents of the contiguous US.
If you're selected and confirmed as a host, your exclusive Party Pack will contain:
50 Sticks of Wyler's Light® Lemonade Variety Pack (4 flavors)
Wyler's Light® Frisbee
And more