MAKING BABIES Movie Review
I have been having some free time lately to sit down and actually watch some television before my baby arrives in a few days, and I can say it has been nice. When I received the chance to check out MAKING BABIES, I just could not resist based on the title and actors.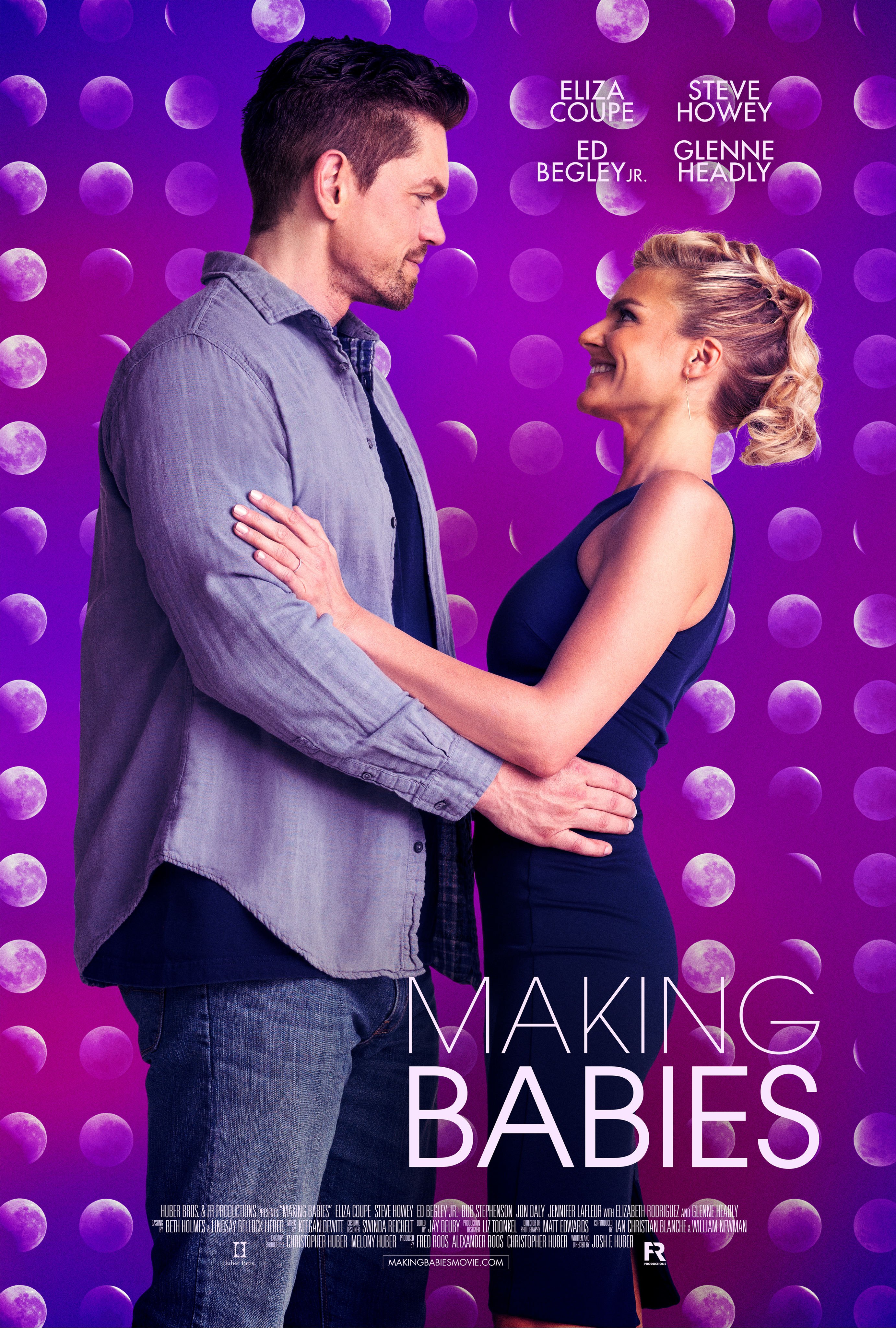 Starring: Eliza Coupe, Steve Howey, Bob Stephenson, Elizabeth Rodriguez, Ed Begley Jr, and
the late Glenne Headly
About the movie: Katie and John Kelly (Eliza Coupe and Steve Howey) are ready to settle down and have kids but five years later, all they have to show for their efforts is a mountain of negative pregnancy tests and an increasingly elaborate home micro-brewing rig, which John hopes will launch his
company.  As they run out of traditional options and their window closing, the couple explores
the daunting world of medical, spiritual, and homeopathic methods to conceive a child. With an
ensemble cast that also includes Bob Stephenson, Elizabeth Rodriguez, Ed Begley Jr., Jon Daly,
and the late Glenne Headly, MAKING BABIES puts a couple through the ringer of modern
infertility treatments and questions whether their marriage will withstand the ultimate test.
Opinion: I feel this movie can relate to a lot of moms, or moms-to-be out there who are having trouble getting pregnant themselves. I feel this puts a comedy-spin on a serious issue, while still focusing on the hardships that come along with not being able to get pregnant. I feel Huber Bros. Productions picked two great actors who worked very well together in making this film become what it did. I could see this relating to the female audience more, but is still a great movie to sit down and watch with your significant other. I can say that I am glad I had time to sit down and enjoy this before my days become a little more hectic. MAKING BABIES was released in theaters on March 29th, so grab your tickets now to see this great movie!
Facebook: https://www.facebook.com/MakingBabiesMovie/
Twitter: https://twitter.com/makingbabiesmov