Fort Smallwood Park Beach Pasadena, MD
Two weeks ago I found a list of nice beaches near me and thought we would check out Fort Smallwood, just for a walk on the beach, and maybe my daughter could find some sea shells.
Fort Smallwood Park is about an hour and a half from me, so not a bad drive at all to get there. When you get there, there is a small fee to get in, but it is per car, which is really nice (so load up the car, haha).
This is a small park overall but has a lot of different things to do, a beach, playground, fishing, and walking trails
When we got to the beach we had expected to just take a walk along the sand….however, my daughter had a different idea…it was swimming time!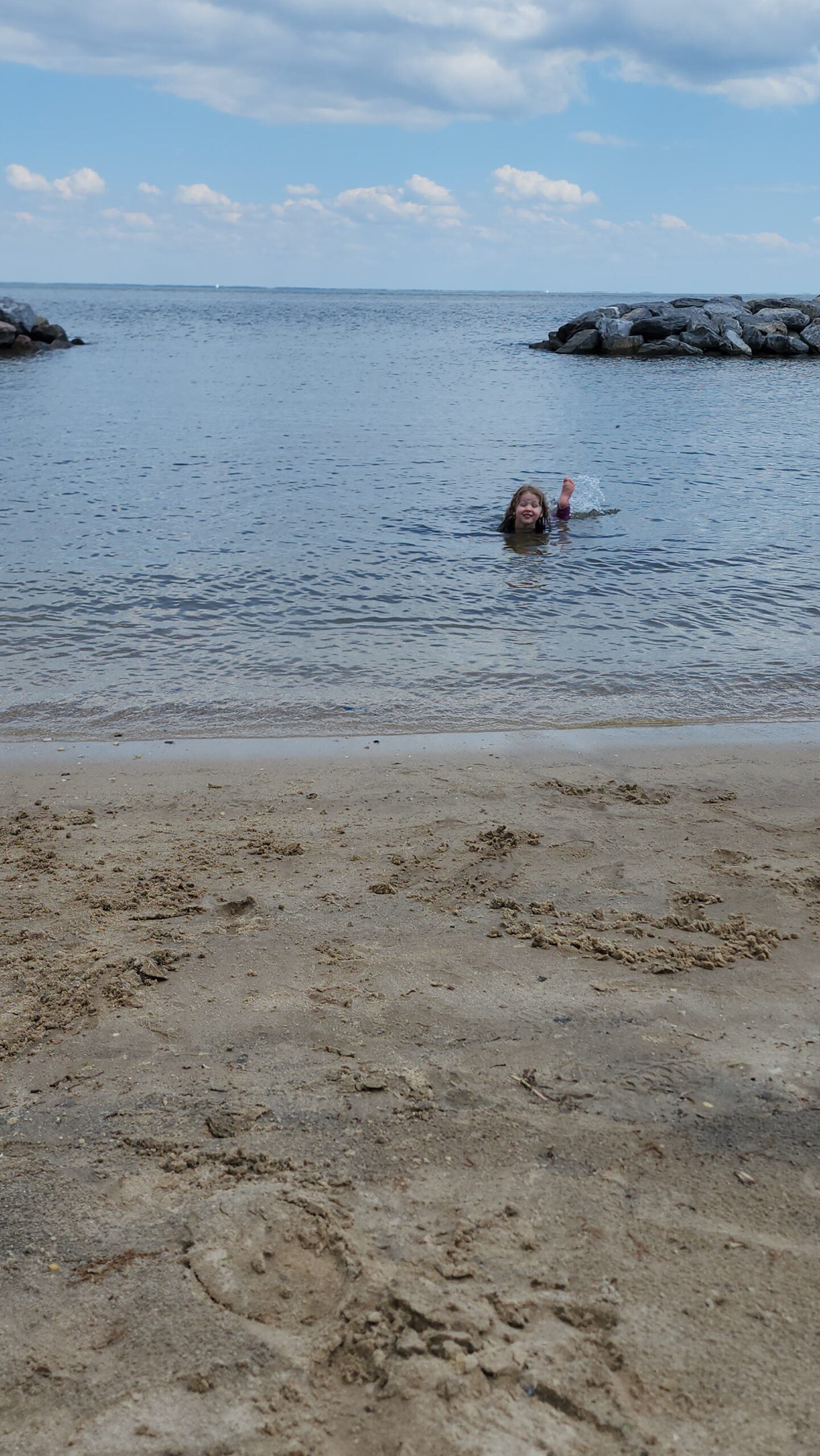 Luckily the water actually wasn't too bad, so she had fun splashing around for a little bit. The water was very clean but we did see one dead jellyfish…so that is something we will have to keep an eye on the next time we go back as it gets warmer.
Overall, this seems like a really nice family area to spend the day at, I am worried about how busy it will get in the summer though, as busy as it was on a spring day…..but we will check it out when it gets warmer again and go from there 🙂
Has anyone been here for insight on if it is still nice in the Summertime?