Looking For a New Breakfast Option?! Check Out Red's!!
When it comes to breakfast it is something I need, but a time that I keep eating the same foods over and over again.  I was contacted to try out a new product from Red's that I just had to try out… Red's Chicken Chorizo, Egg & Cheese Burrito!! This definitely helps me break up the normal cereal or oatmeal morning I have, and I am sure a good amount of you follow me with the same thoughts.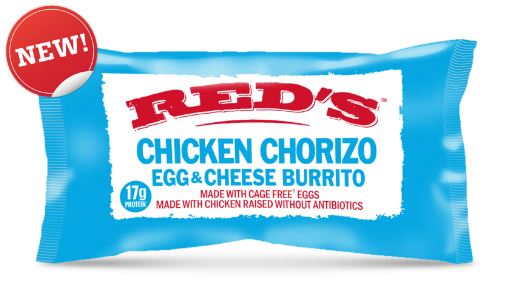 When it comes to burritos I am not the biggest fan normally, but breakfast I normally make an exception and these ones just stood out to me compared to the others. So what makes these so different?
·         Made from antibiotic-free meat, cage-free eggs and only the best dairy.
·         17 grams of protein and 20% of your daily iron in one 5oz burrito.
·         Like all other Red's products, it can be microwaved in just a few minutes for an easy grab-and-go meal.
So not only do you have a quick breakfast item on the go, you have a burrito with all natural ingredients which I find pretty rare these days.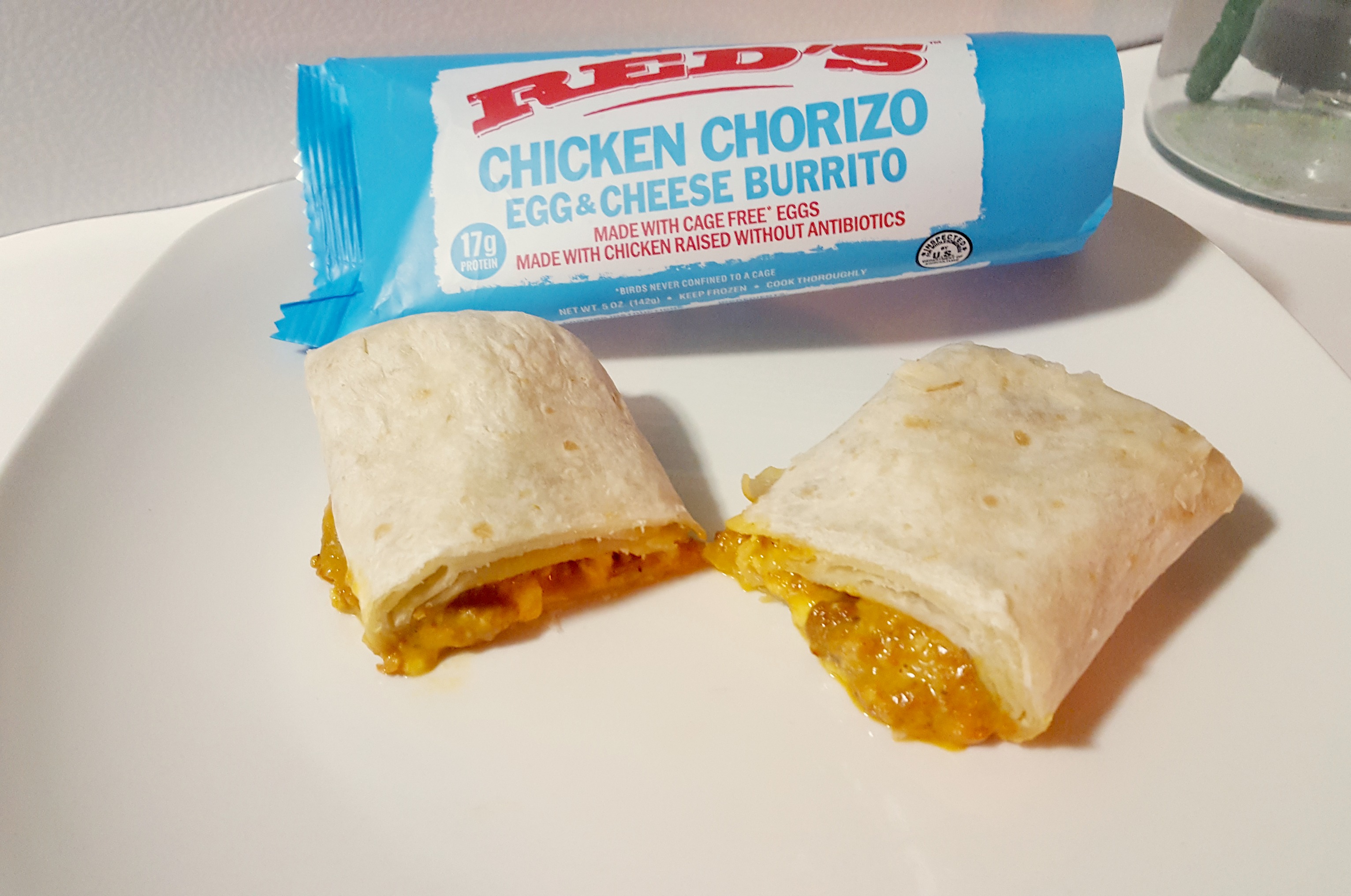 One day this week I had my Red's Chicken Chorizo, Egg & Cheese Burrito for breakfast and was pleased with the change. When I think Chorizo I normally think sausage, so this was a nice difference being chicken chorizo and I think it gave the burrito some nice flavors. The burrito did have some mild spice to it but nothing that was overpowering and worked great for me. I decided to heat this up in the microwave which only took 2 minutes, probably could have used a little less since some bubbled out. The point is, it was very quick and I could do it while getting ready for work, which is the type of food I need in the mornings.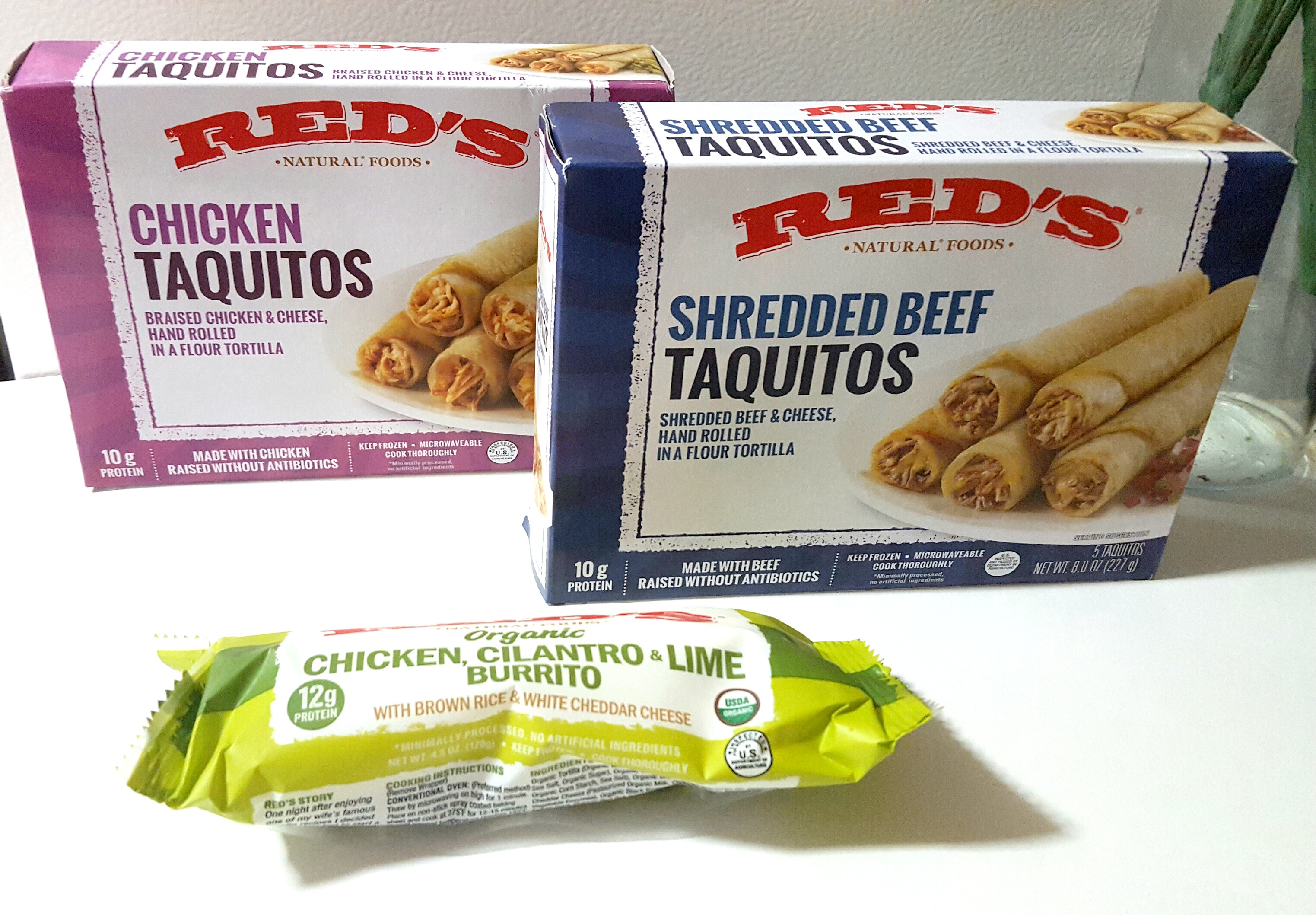 If breakfast is not your thing, or this burrito is not for you, Red's has plenty of other options to choose from including ten other burrito selections ranging from steak & cheese to your beef, bean, & cheddar. Along with burritos they also have bowls, taquitos, and enchiladas, something for everyone and all products are made with 100% natural ingredients. I was able to get a few of these items and look forward to trying them out in the next couple of weeks!