Enjoy HORMEL GATHERINGS Party Trays During Game Day + Giveaway!
I received free product in exchange for my honest review
It's that time of year again, game day! I'm sure most of your households have at least one get-together during football season to celebrate your favorite teams and cheer them on. While myself personally, I am not that into football, I grew up around it all, friends gathering around the TV, eating, and chanting at the TV 🙂
When it comes to the food of game day I feel it is all about snacks and handhelds that make the best meal. Of course these things come with planning and cooking which most guys are not a fan of. One way to make game day snacks easier and still tasty, HORMEL GATHERINGS Party Trays!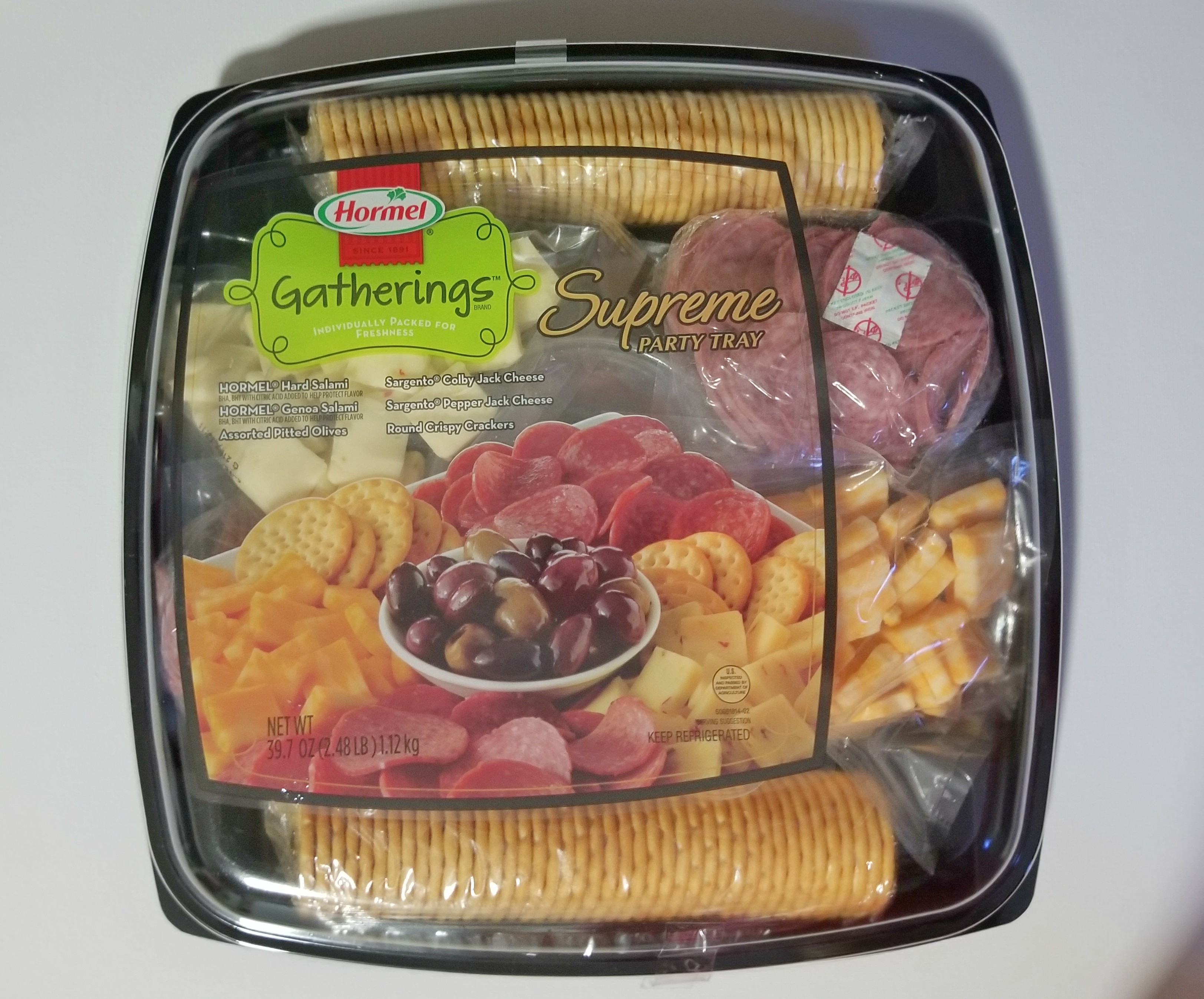 These HORMEL GATHERINGS Party Trays come with all the fixings already sliced and ready to eat. Along with sliced, each product comes individually sealed in its on bag, making for easy setup. I tried out the supreme party tray which came with HORMEL® Hard Salami, HORMEL® Genoa Salami, Sargento® Pepper Jack Cheese, Sargento® Havarti Cheese, Round Crackers, Peloponnese Pitted Olives. This tray is large enough for decent amount of friends especially when you make some small appetizers to go along.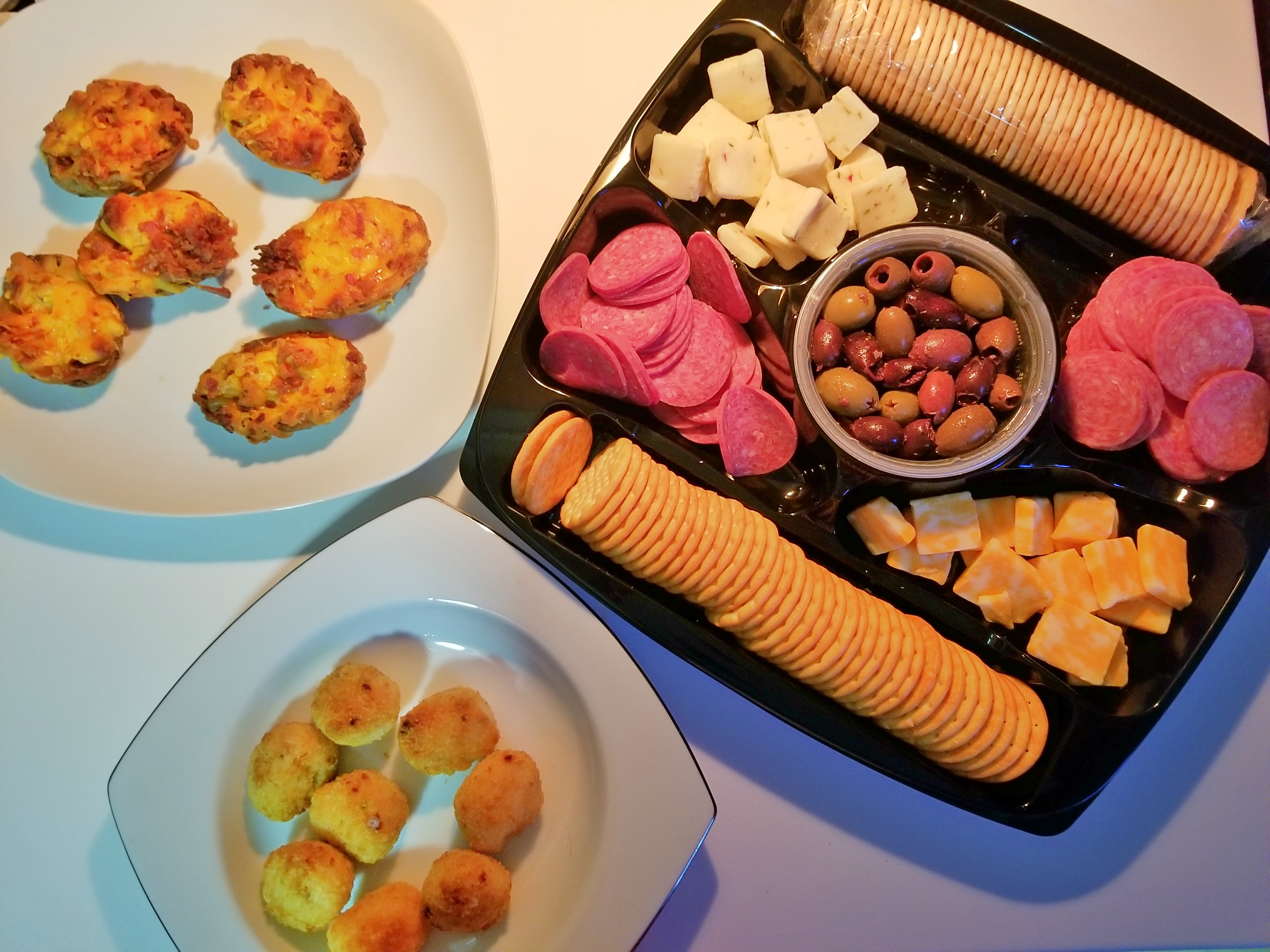 When trying out my tray I also made some mac n cheese bites and potato skins which make great handheld snacks for game day or any get-together. When it comes to the tray of snacks itself I was quite pleased with the taste and freshness of each meat and cheese. When it comes to the olives, they come in different shades/colors for all different olive lovers.  When it came to the cleanup afterwards, you can easily place everything back in the plastic tray, or in my case a plastic container. This is one snack I would not mind bringing to all family gatherings and making it easy for everyone to enjoy!
Where can you grab these trays? Your local Walmart! Along with other surrounding grocery stores. Use the store locater to find the nearest location to you.
Giveaway: One of my readers has the chance to win a coupon for up to $15 off ONE HORMEL Gatherings party tray