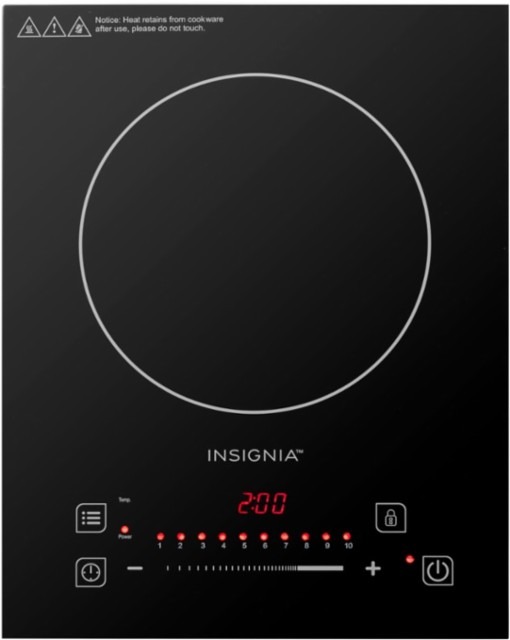 Insignia™ – 11.4″ Electric Induction Cooktop On Sale for $39.99!
Get on over to Best Buy and check out the Insignia 11.4″ Electric Induction Cooktop! Priced at just $39.99!
Prepare meals conveniently with this Insignia induction cooker. Its glass surface provides uniform heat distribution for an even cook, and its easy touch controls let you pick functions, choose between 10 power levels and set a timer to complete recipes properly. This Insignia induction cooker has an automatic shut-off function for safe operation.