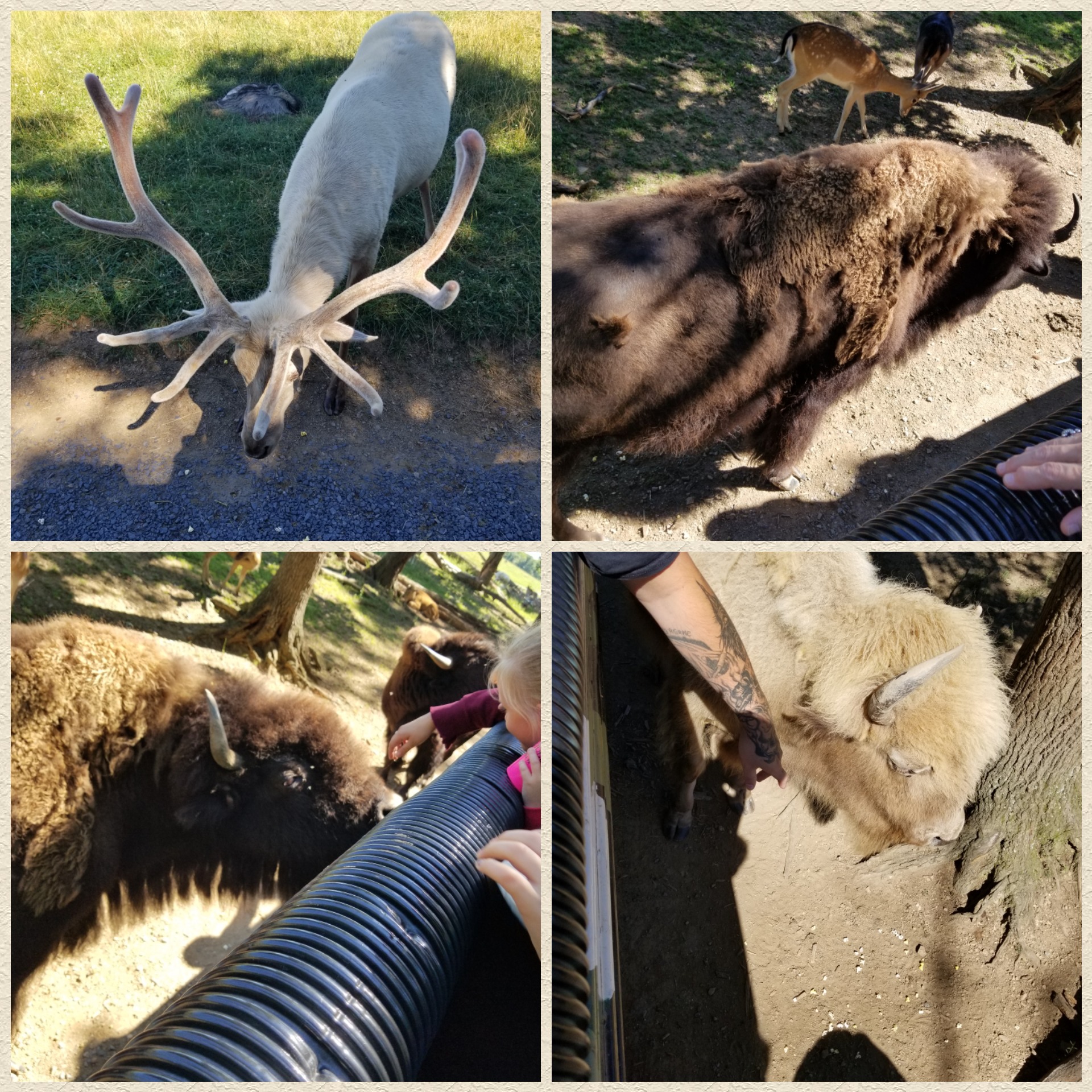 Visiting Lake Tobias in Halifax, PA
This past weekend I visited Lake Tobias with some family members, and as always, this place was a bunch of fun!
We arrived as soon as they opened so it was not too busy when we arrived, however by the time we left they were parking across the street. So tip #1, get there early for decent parking! We decided to start on the safari bus before the heat got too bad since you are sitting on an open bus so you can pet and see the animals.
The safari bus goes through the fields so you can see all the different types of animals out there. They make sure to stop at each heard of animals so everyone can get an up-close look at each.  You are allowed to pet the animals, which is the coolest part of the tour. You can even get licked by some long buffalo tongues! They do sell food at the counter before getting on the bus, so tip #2- if you want to get attention from the animals, buy some of the popcorn, carrots, or small pellets they sell. The prices do seem reasonable and you can get refills in the cups for a discounted price.
After the safari ride, we walked around the park to check out all the animals. Luckily it was not too hot out yet and most of the animals were out and pretty active, with a few exceptions. The best part of the park, the baby animal section with a wallaby, porcupine, and some bobcats. I wanted to take them all home, so cute!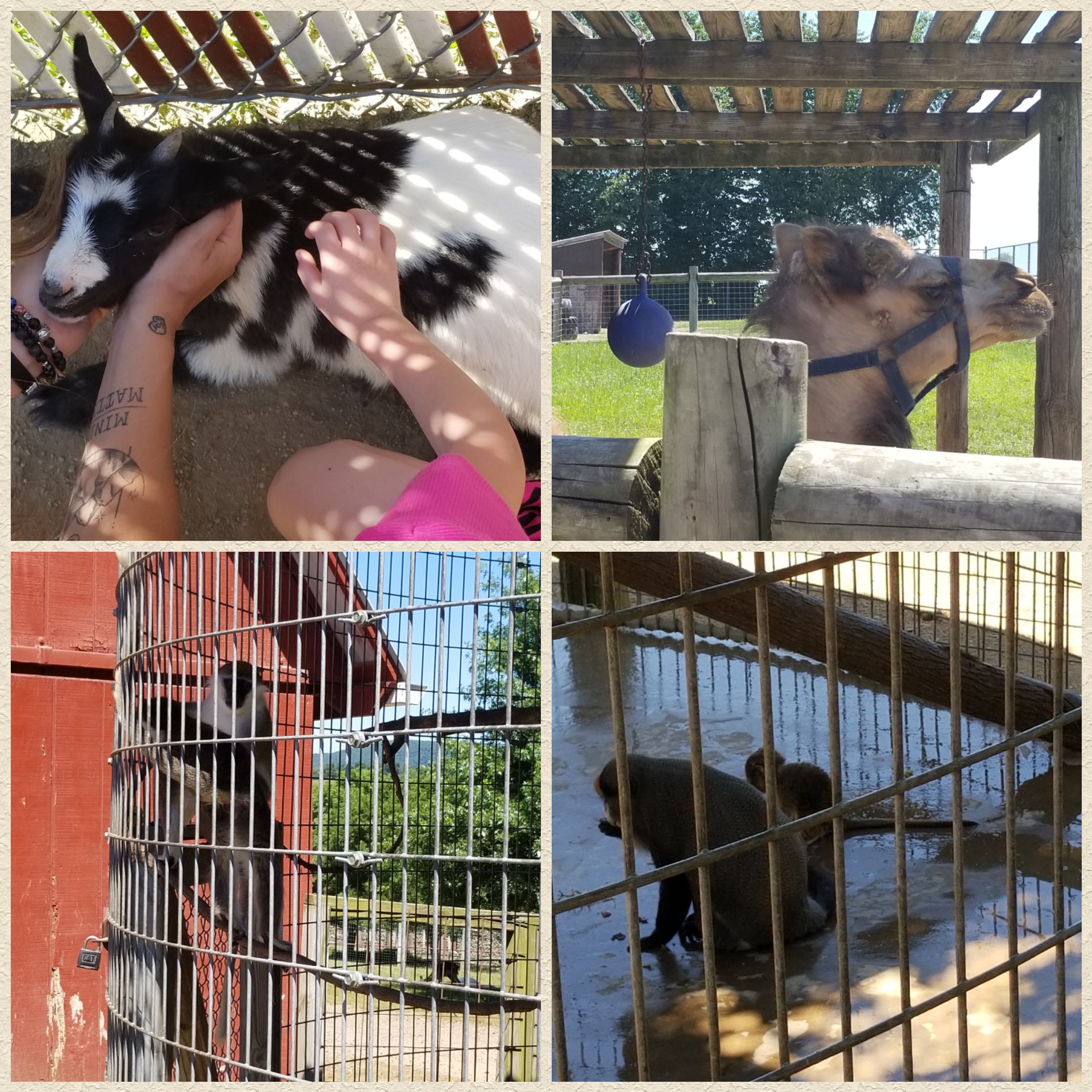 Then there was the petting zoo, which the children had a TON of fun in. You have little goats running all around, some monkeys in their cages, and the chance to pet some camels over the fence. This is such a fun little area for everyone.
During the day they have some reptile shows where they talk to you about the reptile and you get the chance to see them out of their enclosures. We did not get the chance to make one of the shows though. Once you are done with the park there is a nature trail which goes past some of the animals in the park for another up-close look.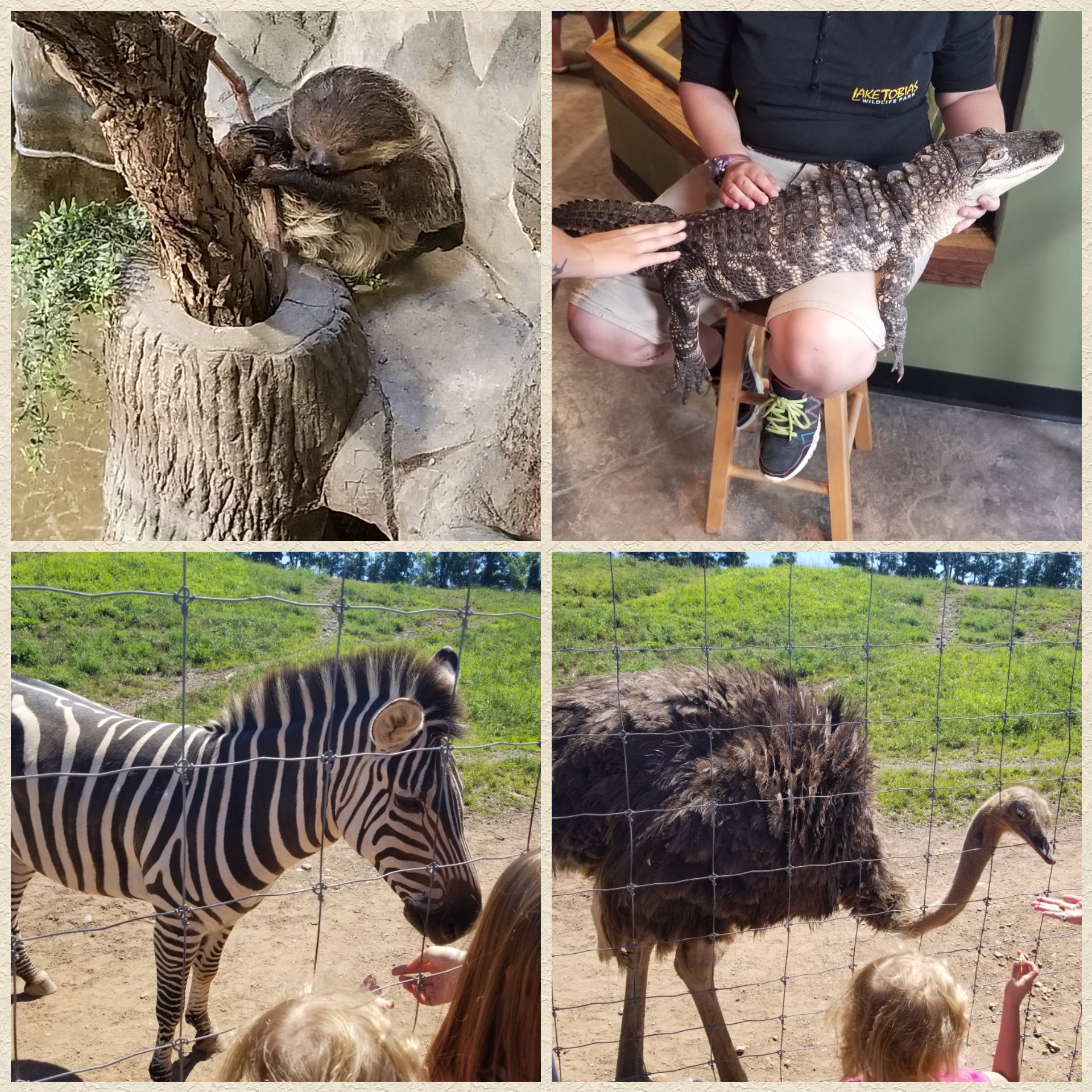 While we were not here very long due to time restrictions on our end, this would be a fun place to spend the day and just relax with family. Also, if you are in the military you get in free here 🙂
Side note- They will be getting giraffes in the near future!