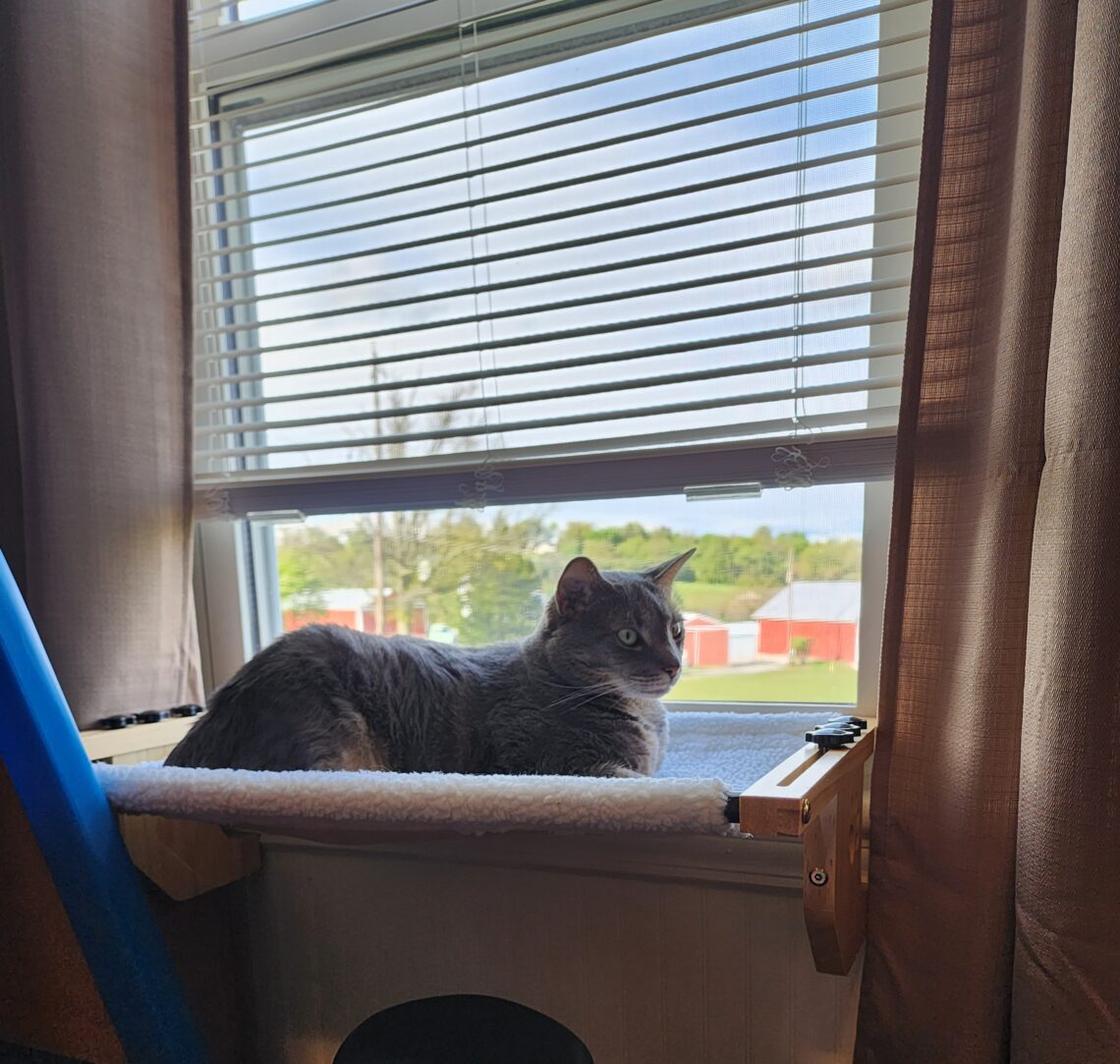 Give your cat a relaxing window spot!
My cat is always trying to look out the window by jumping on me and my chair while I am working to look outside…..and I have finally solved the problem! I got her this Cat Window Perch Sturdy Cat Window Hammock from Amazon and she is loving it!!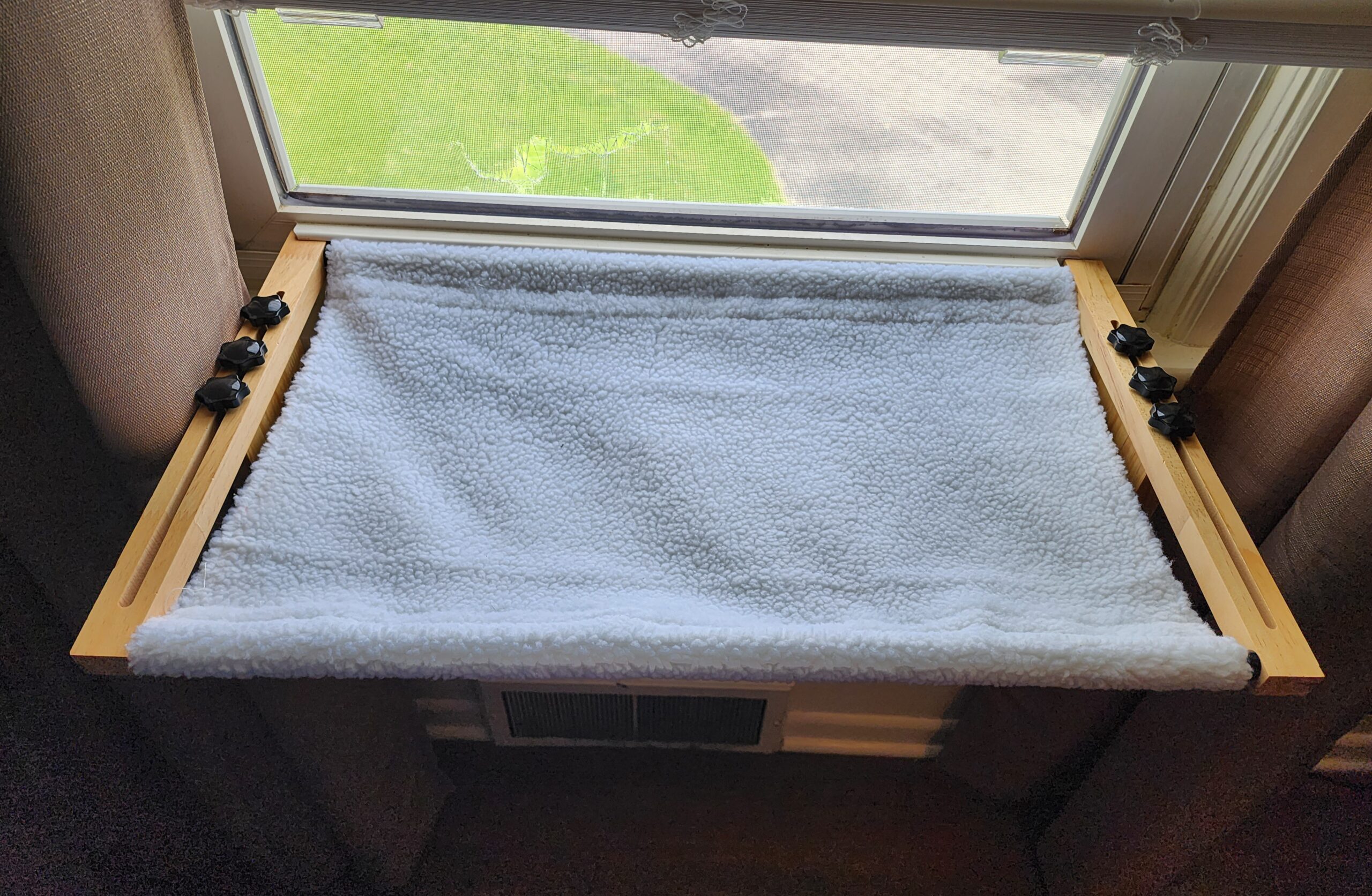 This comes with everything you need to put it together and I had it together and in the window in about 10 minutes, VERY EASY! The legs adjust so you can fit it tightly against the window also, which is nice. As you can see, she is very comfy in her new hammock and enjoying watching the birds…..