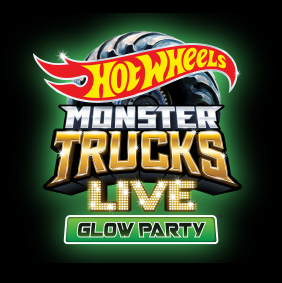 Hot Wheels Monster Truck Live…Tons of Fun!
My daughter loves watching Blaze and the Monster Machines on TV, so we thought we would take her to an actual monster truck live show…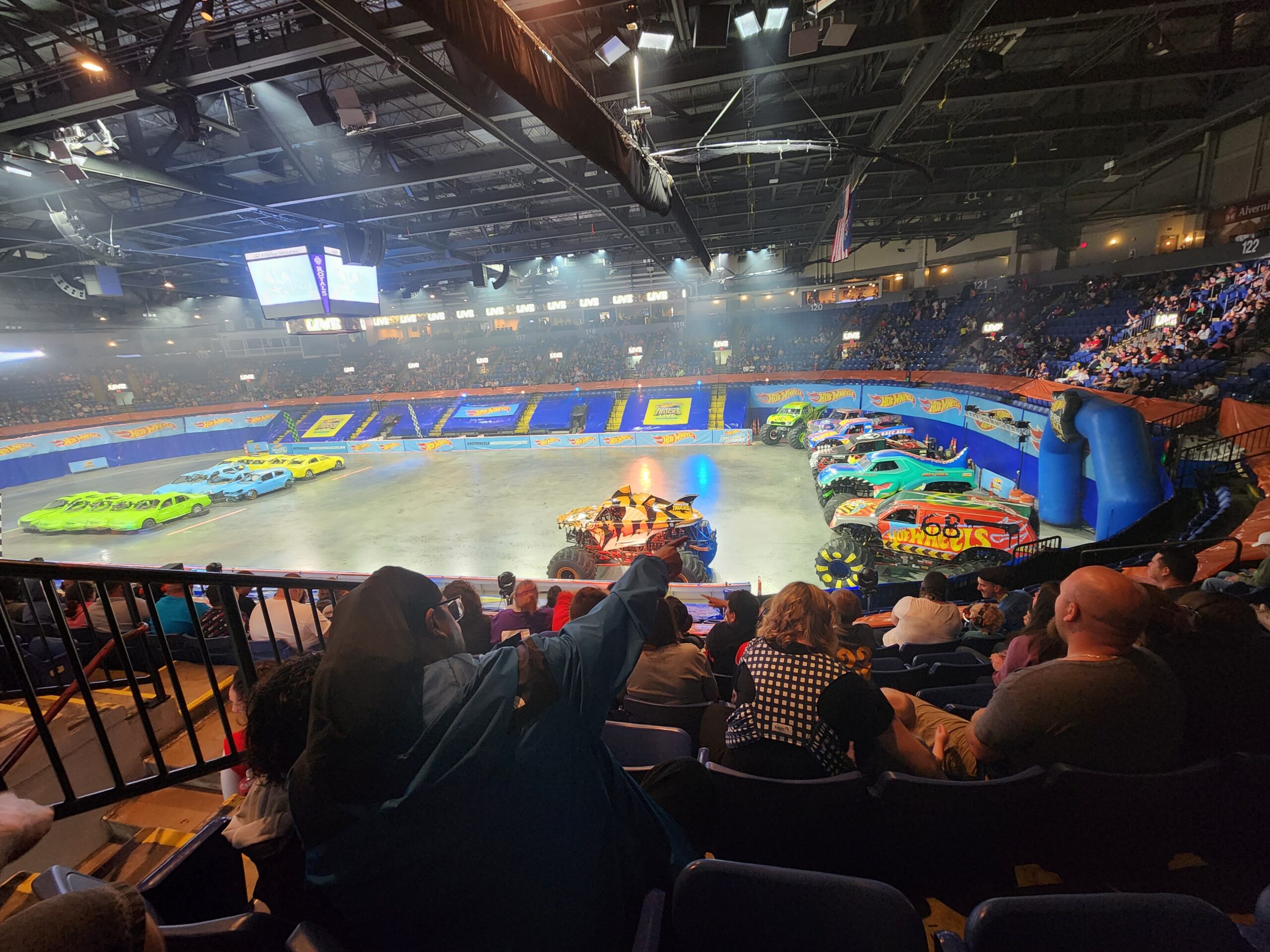 I can say that I am glad we did! She loved the show and was big-eyed the entire time watching them do tricks and crush cars. She was even quite amazed by the dirt bike riders they brought out with their flips and tricks.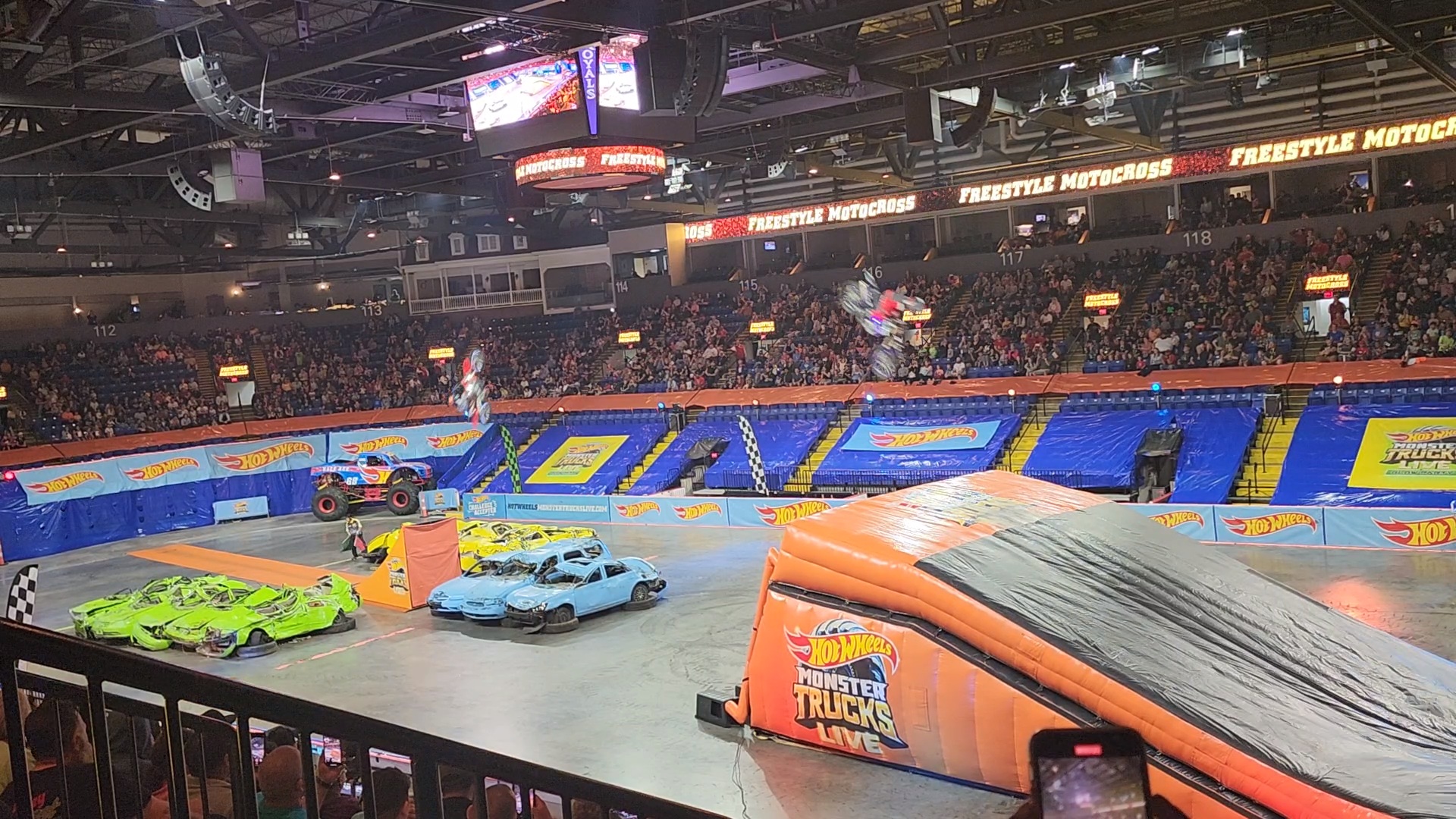 This show is definitely geared toward children and makes for the perfect family night out. This was the Glow Party Live version, in which each truck was lighted up with a different color, which was neat. The host was very interactive with the audience and went around the arena multiple times.
I would say my daughter's favorite part was the transforming dragon….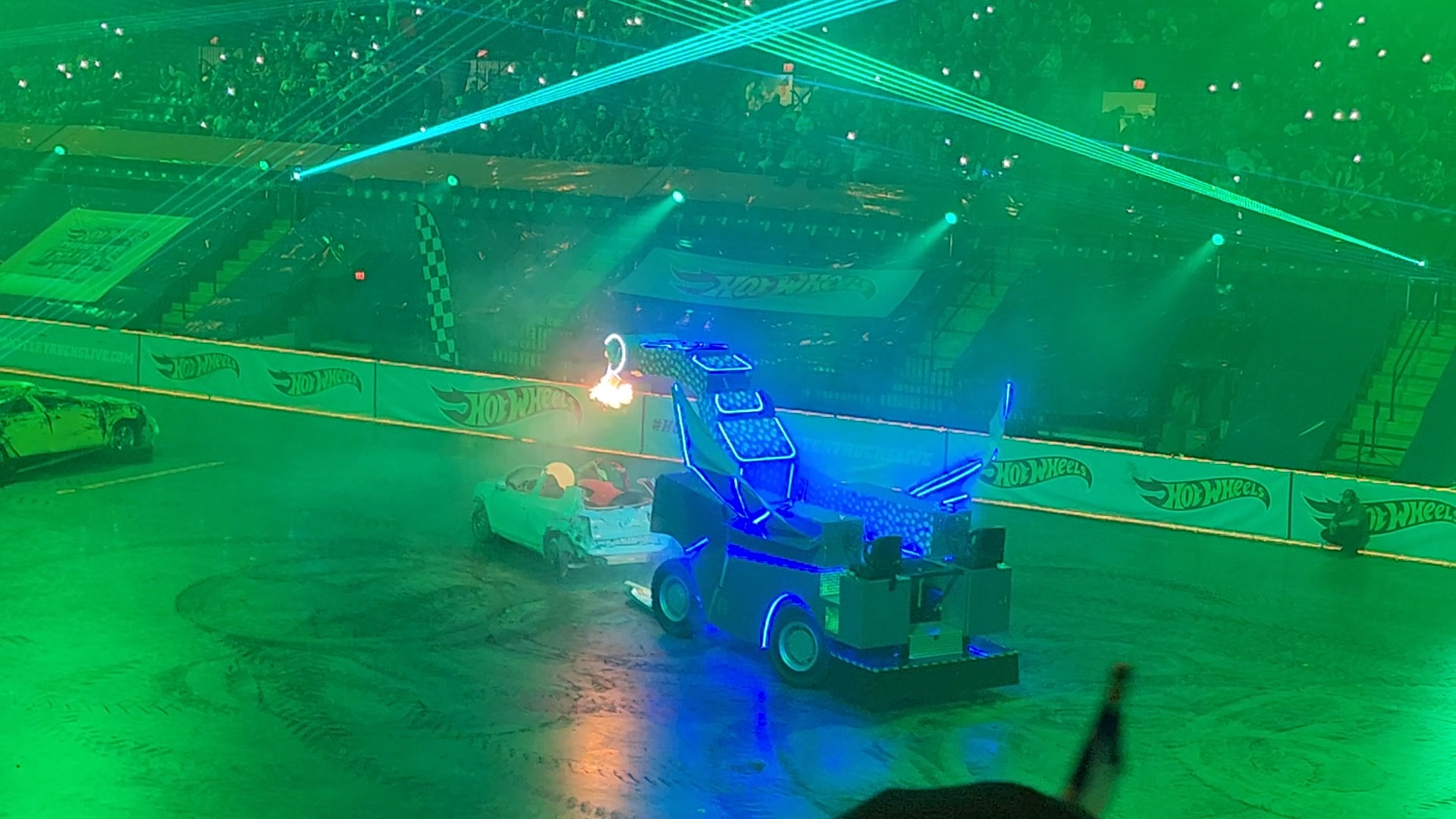 Overall, a ton of fun! A little pricey through Ticketmaster, but if you wait for resell tickets it helps save on fees 😉