Enjoy Finders Seekers Mystery Subscription Box!
Do you enjoy mysteries? or escape rooms? I may have found the perfect new monthly subscription for you! I have been wanting to go to an escape room since they came out, but unfortunately have not had the chance to do so yet. When I was contacted about trying out Finders Seekers I thought this could be my "mystery" I needed and would enjoy.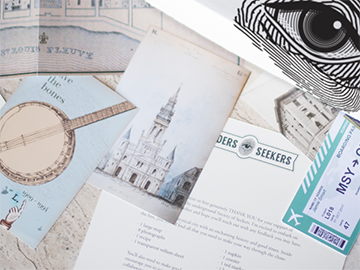 When your box arrives it comes with a giant fingerprint imprinted on the box, which is pretty cool. I received the Sydney, Australia edition to try out myself. Within my box was a travel guide, printed keys, key descriptions, sheet music, speech, tickets, and a boomerang. I can say looking at this box I was very confused to begin with and it did not give me much of a start. However, within the travel guide there is a link for each page you need to visit and solve the clues.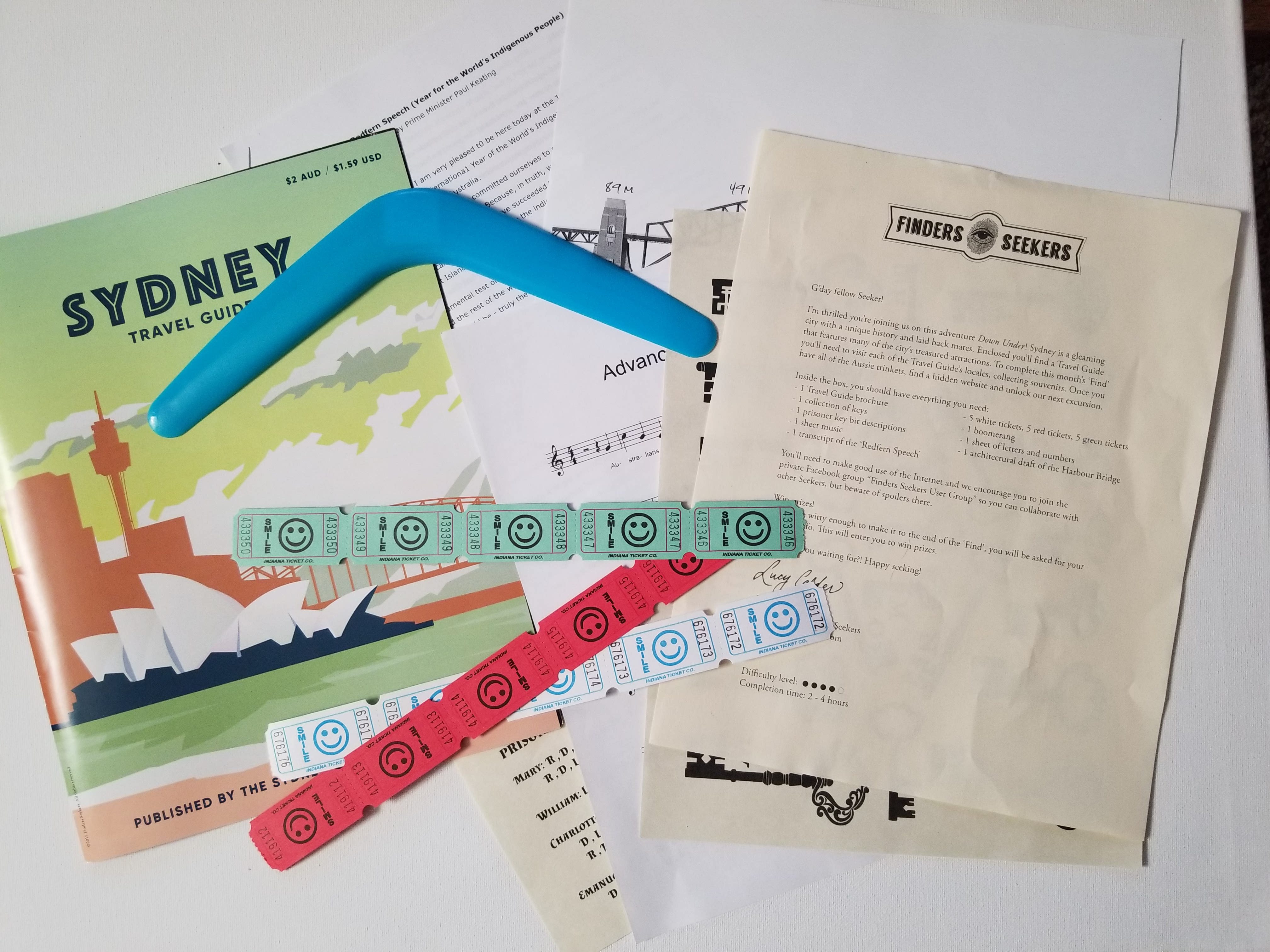 I attempted to solve this box with my boyfriend and I can say it was very difficult for us, but this was rated 4/5 difficulty. There is also a Facebook group you can join and ask other members for help if you get stuck, which can come in handy to get through some "levels".
Overall, I think this is an awesome box if you love solving things and researching. One huge plus about Finders Seekers, you can learn a lot that you did not know before, making this a 2-in-1 type of box. This would make a neat and different gift which the recipient would receive monthly and get to explore a whole new area. You have  the option of signing up monthly, or prepaying up to 12 months.