Spend a day with the dinosaurs at Dinosaur Adventure!
This past weekend I got to the chance to take my little ones to Dinosaur Adventure in Allentown, PA…..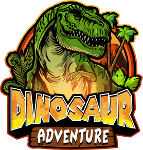 Dinosaur Adventure is a traveling event and was in my town for two days…
They will be arriving in Pittsburgh next, so keep an eye out for your town in the upcoming events 🙂
The first thing I will say is that this is probably more geared towards younger kids.
I took my 8-month-old, 6-year-old, and 9 year old. The older one, even though she said she had fun, you could tell she was hoping for something more. I can say my 6 year old and 8 month old enjoyed it a lot though and had the most fun.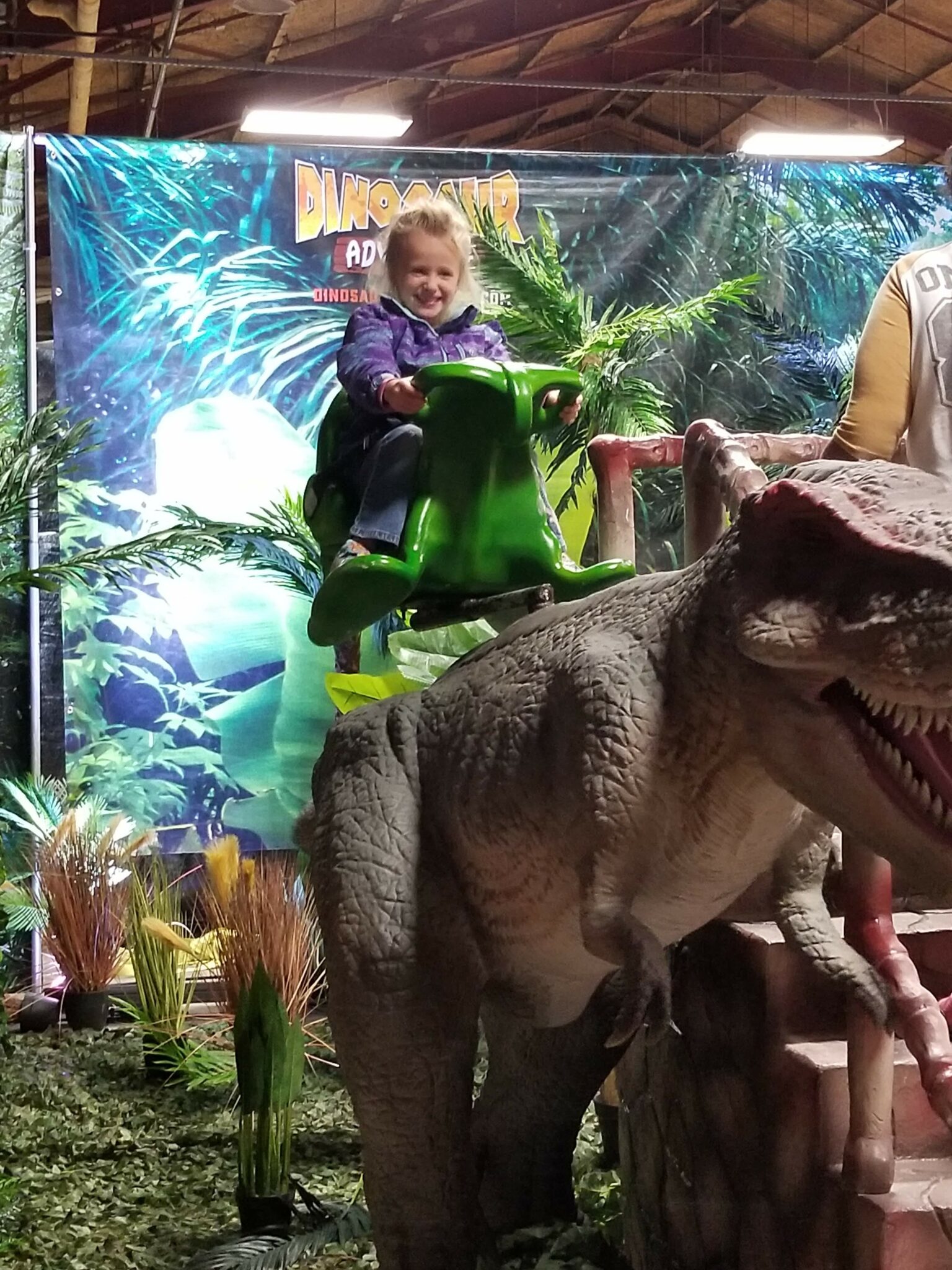 When arriving they had a walk-through dinosaur study with animatronic dinosaurs that made realistic sounds and moved including the Tyrannosaurus, Triceratops, and Diplodocus. I was worried about my baby being scared but she found them funny and tried to pet the dinosaurs. Each exhibit had a plaque where you could read about the dinosaurs, so this was a learning experience also.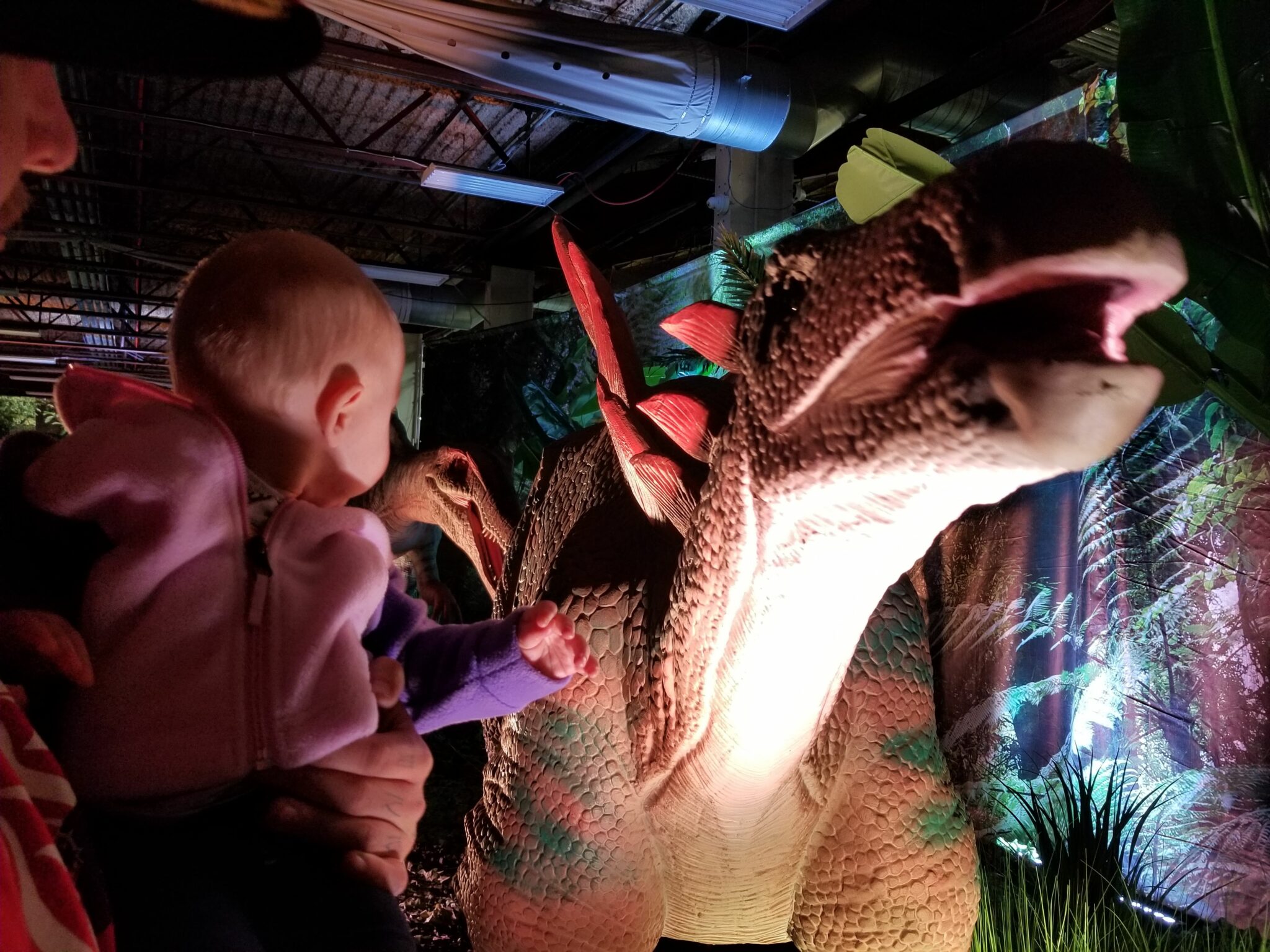 The kids really liked the "costumed" dinosaur walking around interacting with guests, he really knew how to entertain all the kids.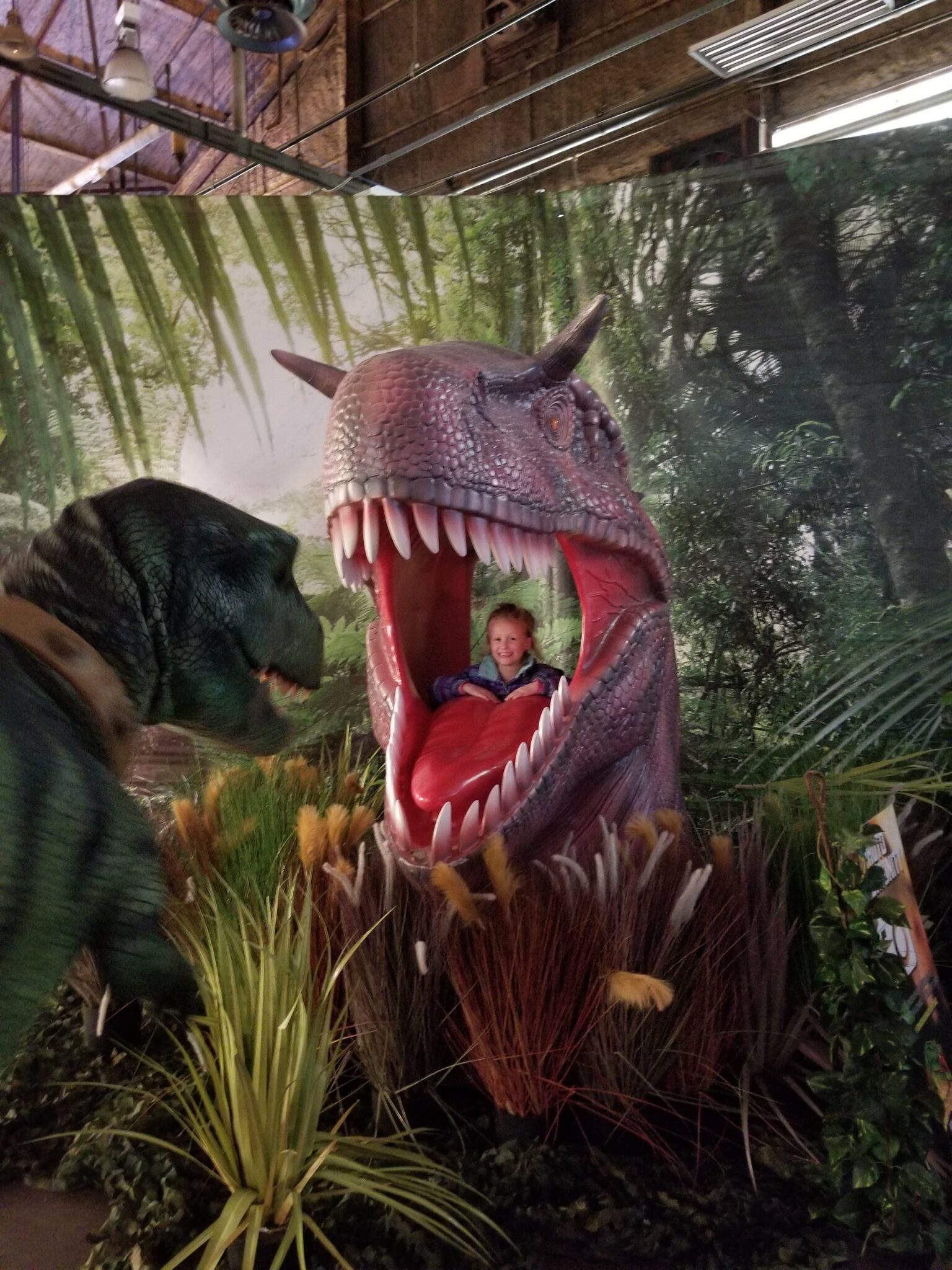 The next section was a small gift area with some neat products to buy your children including stuffed animals, hatching eggs, trucks, and more.
One thing you want to make sure of…get the VIP tickets that come with a wristband…this includes all the activities in the end which had both older children having a bunch of fun.
They got to "mine" for gems, play mini-golf, bounce in the prehistoric playground, ride the Jurassic Jeeps around the track, and a few more activities that they really enjoyed.
Dinosaur Adventure kept us busy for a few hours and we were all ready to relax afterward.