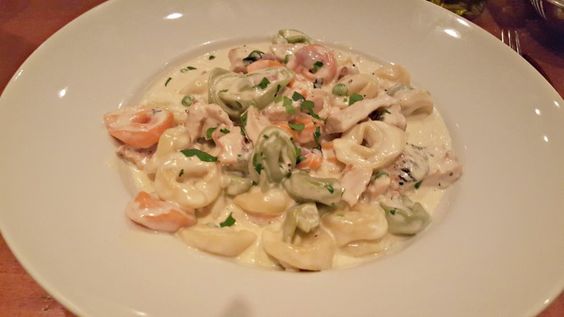 Lamberti's Tutti Toscani Restaurant (Cherry hill, NJ)
This past weekend my boyfriend decided to take me to New Jersey for a late Valentine's Day. While looking for a place to eat, we came across Lamberti's Tutti Toscani Restaurant in Cherry Hill, about 15 minutes from our hotel, and decided to try it out.
When we arrived the line was to the door, and the staff was running around like crazy, making sure everyone was taken care of. Since we were told only a 20-25 minute wait, we decided to stick it out. About 45 minutes later, we were finally sat. Of course the whole time we are both thinking "This better be worth the wait!".
The first thing I will say, the staff is ALL very friendly and work together VERY well!! Also, the owner? manager? Hostess? (not exactly sure on her title), was very good at remembering names and making sure the guests felt welcome and appreciated, I loved it!
So the food….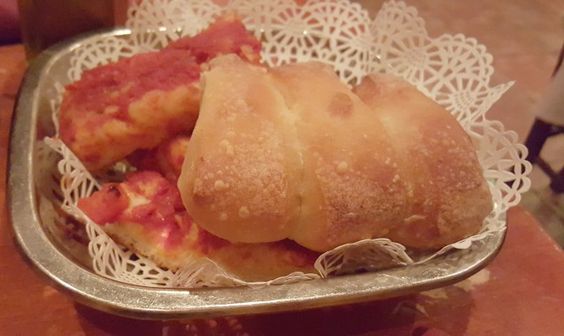 We started with  the Antipasto for the appetizer, which included Gourmet Italian meats, cheeses, grilled eggplant, artichokes, roasted peppers, tomatoes, olives, bruschetta.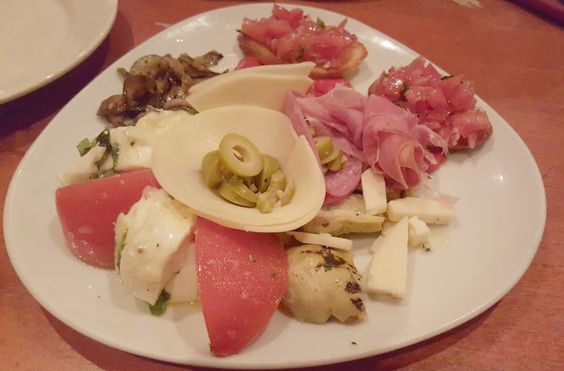 I will say everything came out very presentable, tasted very fresh, and of course, really good! The only thing I was not a fan of, the cold, grilled eggplant. The flavor just did not work for me, may have been the fact it was cold.
We also received some fresh bread with our dinner!
The entrees…
Since I am a fan of tortellini, and the last place I got it was, well, not good at all, I wanted a re-do! So I went with the Tri-Color Tortellini and added some chicken in also.
I can say, I LOVED this tortellini!! I was so full and could not finish my plate, but I just wanted to keep eating and eating. Since I could not finish it, I made sure it was my lunch for the following day also. The tortellini was cooked perfectly, with the right amount of filling. The added chicken was also cooked very well, not chewy, not burnt, and blended very well in the Alfredo sauce.
My boyfriend ended up trying the Gnocchi Al Forno. Neither one of us have had Gnocchi before and have been wanting to try it out, so this was the chance.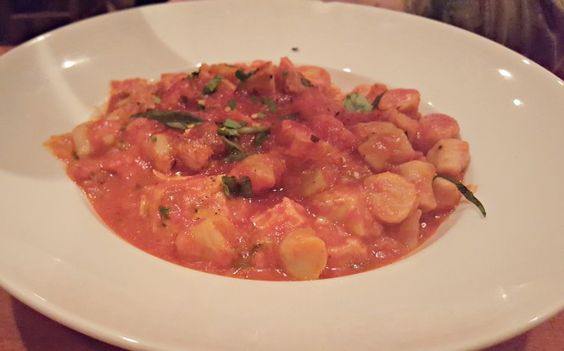 In my opinion, this kind of tasted like little pierogi balls, which was not a bad thing. My boyfriend was contemplating back and forth whether he liked it or not. In the end, he thought it was a different, but good tasting dish. Of course, neither of use could compare this to any other Gnocchi, but overall this was a good first try.
So in the end, Lamberti's Tutti Toscani is DEFINITELY worth waiting for and we would absolutely go back!!